Franchise Opportunity in Bendigo
---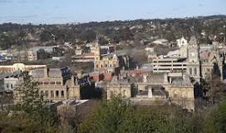 V.I.P. Home Services has a huge opportunity for someone to run their own cleaning or lawns and garden franchise in the Bendigo area with the tried and tested V.I.P. franchise model.
The discovery of gold in the soils of Bendigo during the 1850s made it one of the most significant era boomtowns in Australia.
News of the finds intensified the Victorian gold rush bringing an influx of migrants to the city from around the world within a year and transforming it from a sheep station to a major settlement in the newly proclaimed Colony of Victoria.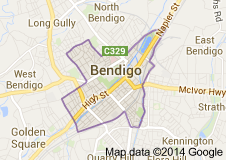 Today Bendigo is a major regional city in the state of Victoria, Australia, located very close to the geographical centre of the state and approximately 150 kilometres (93 miles) North West of the state capital, Melbourne.
Bendigo has an urban population of 82,794 making it the fourth largest inland city in Australia.
Call 13 26 13 to enquire about this amazing franchise opportunity in Bendigo today!
Make that change! Contact us to learn more about having your own V.I.P. franchise.