Bill Dennaoui: Turning his love of the outdoors into his career
---
Having previously worked in the corporate sector in a variety of roles including; sales, operations and marketing, Bill wanted to make the change to V.I.P. after finding it difficult to maintain his desired work/life balance.
Bill no longer wanted to work in the same sector and wanted a change from what he had always known. He didn't know what was around the corner for him but he wanted to pursue a career that was flexible. With his love of the outdoors, a lawn mowing business was the perfect option.
Since starting his V.I.P. Lawns and Garden franchise in 2013, Bill has achieved his goals ahead of schedule. Bill enjoys life as a successful business owner and now employs a staff member to ensure he can keep up with customer demand.
Bill's hard work and dedication for V.I.P. saw him nominated for the Franchising Council of Australia's Excellence in Franchising Awards.
"I loved the outdoors and wanted to take control of my career and run my own business. I wanted to be in charge of my own financial future, be in control of the hours I worked and be responsible for the success of my business. V.I.P. was the perfect fit for me to achieve these goals and have the work/life balance I desired."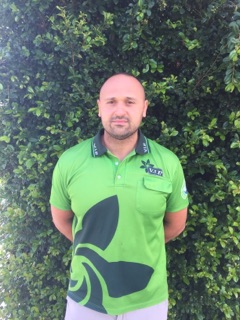 Make that change! Contact us to learn more about having your own V.I.P. franchise.