Brad Hill: Job Security and Business Success
---
Previously working for his family business as a sales representative and where the business experienced the loss of a large client saw Brad's position being made redundant. Wanting to ensure a stable future Brad wanted to ensure that he was in control of his career and income. Brad wanted to run his own business so that he could have job security and ensure he was never in a insecure position again.
Brad made the change in 2013 by joining V.I.P. with his own Lawns and Gardens franchise.
Brad's hard work and dedication to his business saw him nominated for the Franchise Council of Australia Excellence in Franchising Awards.
"I like knowing that my business success comes down to what I put in. The hard work I put in has resulted in happy customers and increased profit for my business. Joining V.I.P. gave me the job security I needed and I know that my future is in my hands and that's exactly what I wanted," said Brad.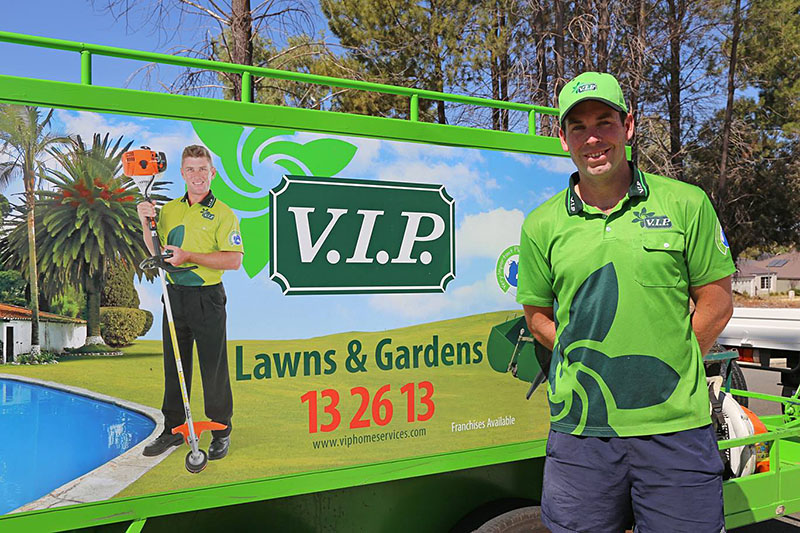 Make that change! Contact us to learn more about having your own V.I.P. franchise.