Chris Gulliver: From Chauffeur to Lawnie and 35 Kilos Lighter!
---
Chris, previously from the U.K., moved to Australia for family reasons. He previously owned his own corporate chauffeur business in the U.K. and drove around very prestigious people including the Royal Family for a living.
"I loved what I did and loved running my own business, so when I arrived in Australia I knew that I wanted to own my own business again. I had been approached by chauffeur companies in Adelaide but decided it was time for a change. I had always loved gardening so I thought that this might be the right option for me, and it was," said Chris.
Chris began his V.I.P. Lawn and Garden Maintenance franchise in September 2015 and offers a range of lawn and garden services to his customers.
"Since starting my business in 2015 I have lost over 35 kilos and I am now the fittest I have been in a very long time. The hard work and manual labour has turned my life around and I am so grateful that I am the person I am today because of my business," said Chris.
Chris' focus on customer satisfaction, attention to detail, pride in his business and dedication to the V.I.P. brand saw him be nominated for the Franchise Council of Australia Excellence in Franchising Awards.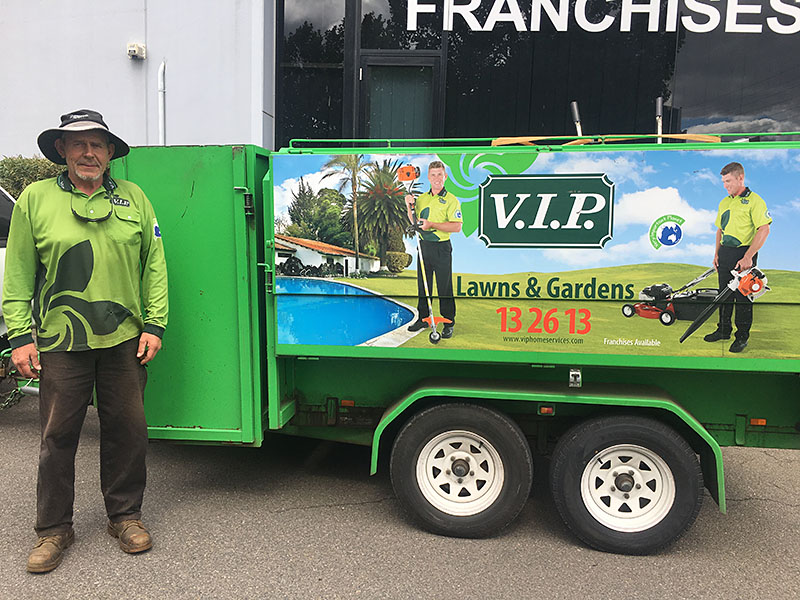 Make that change! Contact us to learn more about having your own V.I.P. franchise.