David and Sarah Ward: From Business Owner To Franchise Owner
---
David and Sarah made the switch from owning their own business to owning their own V.I.P. franchise in 2009.
They were wanting a change of lifestyle and were sick of coming home tired and working endless hours behind computer screens. Looking for a change in their careers and after conducting some research they found V.I.P. to be the right fit for them.
"We wanted more time with our family and we wanted to be in control of the hours we worked and the money we made."
Over the years, they have developed many skills to offer more services to their customer base. They have also improved on their business skills with the help of V.I.P. staff and their Regional Franchise Manager.
"We have learnt to focus on our strengths and to use these to our advantage with our customers and our business. We have achieved an improved work/life balance. Our previous lines of employment didn't allow us to have time for friends and family. Now being our own bosses, we are able to be in control of this and are able to be much more involved with our families as well as having more time for ourselves" said David and Sarah.
David and Sarah's continued business growth and dedication to V.I.P. saw them nominated for the Franchise Council of Australia Excellence in Franchising Awards.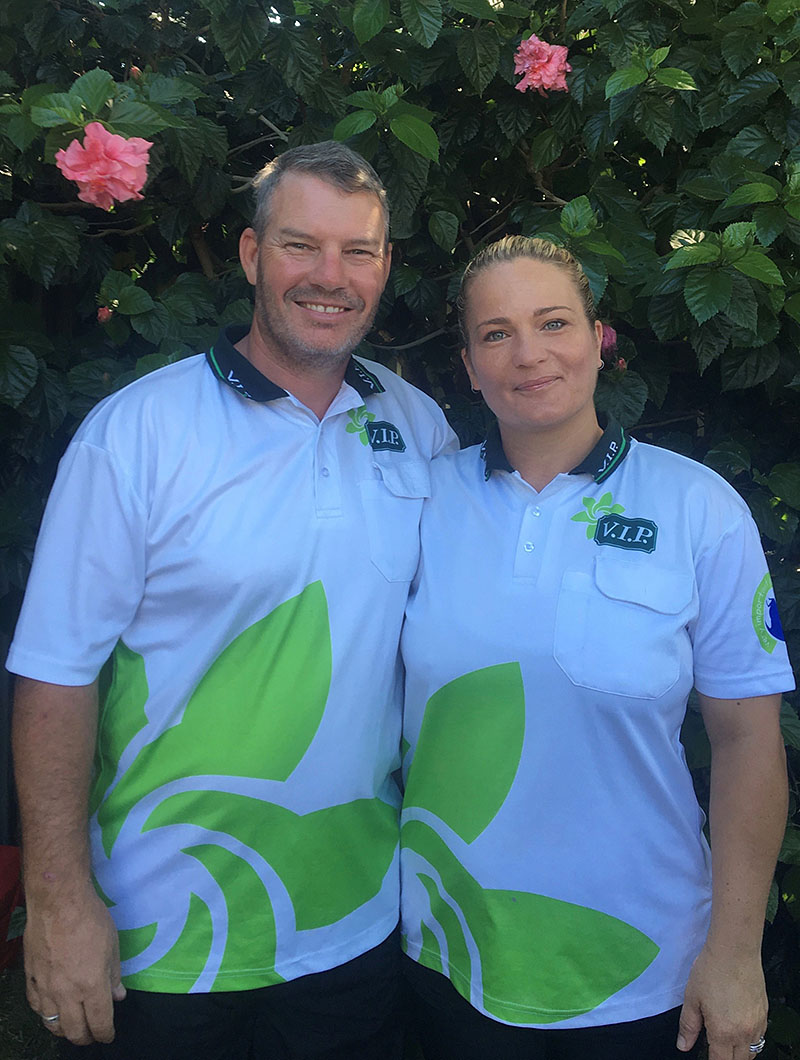 Make that change! Contact us to learn more about having your own V.I.P. franchise.