Pauline Walker and Wayne Lyons - From business owner to franchise owner
---
Wanting more flexibility and freedom to spend time with their family, Pauline and Wayne made the easy decision to go from business owner to franchise owner with a V.I.P. Home Cleaning franchise.
Wayne, owner of a cartridge contracting business for over 20 years and Pauline, owner of an insurance broker for over 15 years meant working long hours and no time for what they loved.
Being in charge of their own hours and having the flexibility to be both franchise owners and spend time with their family is what meant the most to Pauline and Wayne.
"Buying our V.I.P. franchise has meant we can work around our family requirements. Working with V.I.P. affords us the flexibility we require. We currently work four days a week, which allows us a long weekend every weekend, giving us more time for the things that matter most."
Due to their dedication, commitment and hard work given to their franchise, Pauline and Wayne are now V.I.P. Field Support Coordinators.
This means Pauline and Wayne are involved with training franchisees as well as taking prospective franchisees out for a Day In The Field which provides the opportunity for people to spend time with a franchisee to find out what a day in the life of a V.I.P. franchisee is like.
Their V.I.P. franchise has enabled them to be involved with community organisations such as the Parkinson's association and the Motor Neuron Association of Western Australia, both associations close to the hearts of Pauline and Wayne.
With their continued growth and success, Pauline and Wayne were nominated in the Franchising Council of Australia's Excellence in Franchising Awards where they became state winners and have the opportunity to compete nationally.
"The thing we enjoy the most about owning our own V.I.P. franchise is the people contact, job satisfaction, the variety of work, freedom and being in control, all while being part of a professional and supportive network," said Pauline and Wayne.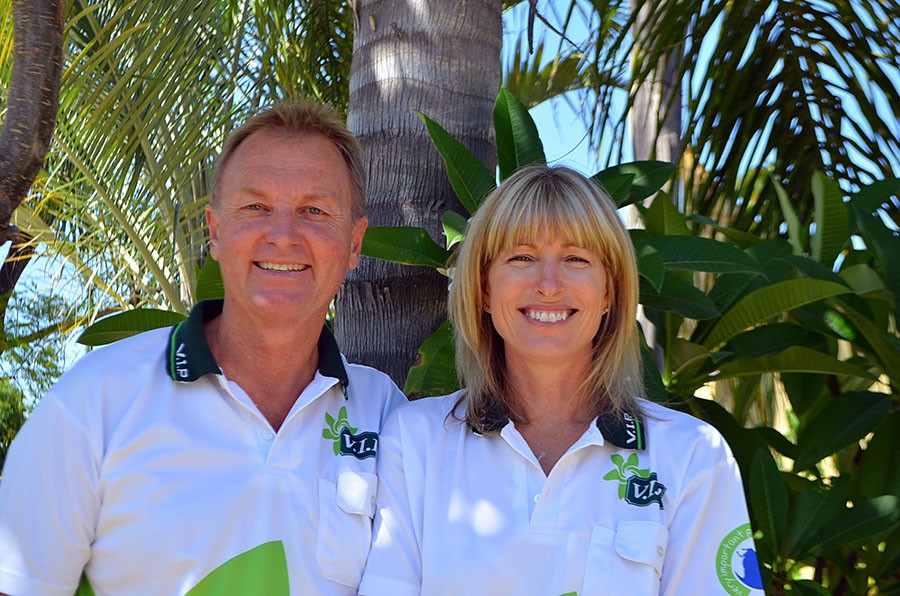 Make that change! Contact us to learn more about having your own V.I.P. franchise.