Mary O'Connor: From Teaching to Cleaning – Why a V.I.P. franchise is the best decision Mary has made
---
Wanting to change her career and have more time with her family, Mary made the move to V.I.P. in 2013.
Previously Mary worked as a teacher and had several years ahead of her before she could retire. Mary wanted an improved work/life balance and a change from the classroom environment. Owning her own V.I.P. Commercial Cleaning franchise was the right fit to achieve the lifestyle she was searching for.
Since starting her business Mary has achieved many milestones including:
Growth in the number of sites she services.
The addition of an employee to help with the increasing number of hours required to service her clients.
Using new cleaning products and techniques to improve the standard of cleaning to achieve positive outcomes for her customers.
Increased the level of referral business as a result of her satisfied customers.
Going from being a part time franchisee who also worked as a school teacher to moving into the franchise business fulltime and growing the business to a level that can support having an employee.
Mary's hard work and dedication was recognised in the Franchising Council of Australia's Excellence in Franchising Awards where she was a state finalist.
"Making the change from teaching to owning my own business is the best decision I have ever made. I am now able to be in control of the hours I work, the money I make and I now have more time to do the things I love," said Mary.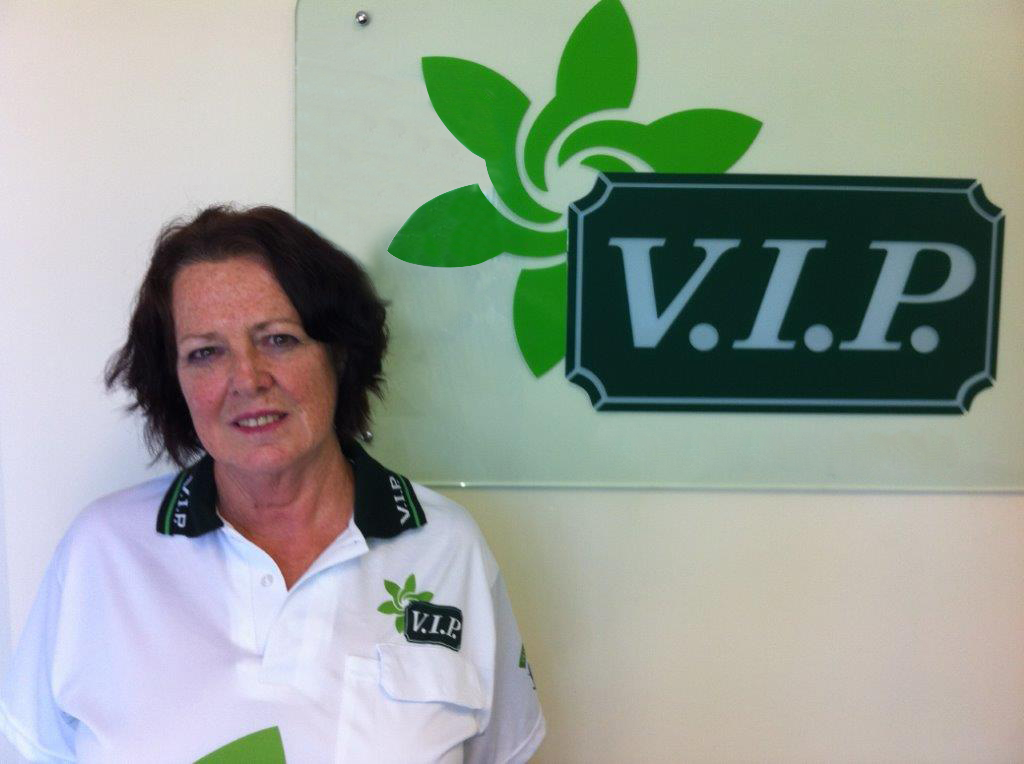 Make that change! Contact us to learn more about having your own V.I.P. franchise.