Steve and Julie Effemey: Making The Switch from Independent Cleaner to Franchise Owner
---
Steve started cleaning in September 1982 after being made redundant from his job as a sheet metal tradesman. He wanted to be in control of the money he earnt and after finding himself in an unstable position after being made redundant he never wanted to be in that situation again.
For five years, Steve worked alongside a friend who was an independent contractor who taught him the skills of how to clean and how to strip and seal floors. He also learnt how to use the right chemicals for each job.
After five years of cleaning in his friend's business he knew it was time to venture out on his own.
Steve decided to join V.I.P. Home Services in December 1997 after being encouraged by a family member who was a franchise operator in Sydney.
"It was important for me to be in control of my own financial future. I knew that V.I.P. would help me to achieve my goals. I love that I am responsible for the success of my business and that the results of my business are dependent on the hard work and effort I put into the business."
Steve's wife Julie has now joined the business, after being employed with Hallmark Cards for 27 years. They both run and manage the business and they love that their business has provided them with the work/life balance that we were searching for.
Steve and Julie's hard work and dedication to their business and to the V.I.P. brand led to their nomination in the Franchise Council of Australia Excellence in Franchising Awards.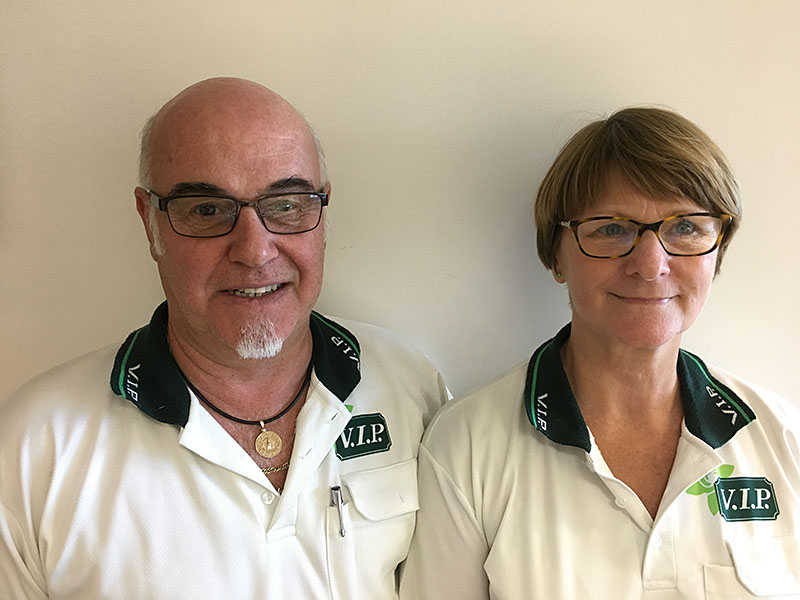 Make that change! Contact us to learn more about having your own V.I.P. franchise.