Thien and Linh Nguyen: Making The Change From Production Manager To Business Owner With V.I.P.
---
Sick of working in a highly demanding job that required Thien to be on call 24 hours a day, 7 days a week he decided it was time for a change and made the move to V.I.P. in 2014.
Thien wanted more time for his family and wanted his life back. Thien and Linh joined V.I.P. after seeing the success of a friend of theirs who owned a V.I.P. cleaning franchise.
"We were sick of working for someone else and we wanted to take control of the hours we worked and the money we made. We decided to join V.I.P. and we have been happy ever since" said Thien.
Thien and Linh built their business on the belief that exceptional customer service and strong communication skills lay the foundation for a strong and prosperous business.
Providing quality services and maintaining high customer satisfaction levels has helped them gain customers through word of mouth referrals and saw them nominated for the Franchise Council of Australia Excellence in Franchising Awards.
"Leaving our previous careers behind and starting our own business is the best decision we have ever made. We now have more time for our family and have our lives back. We love what we get out of owning our own business and our customers make our day with their friendly smiles and welcoming nature" said Thien.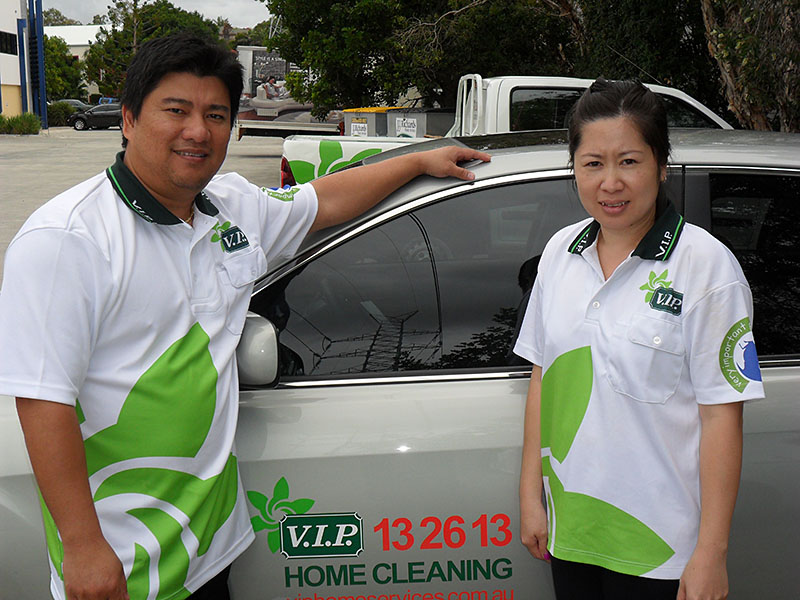 Make that change! Contact us to learn more about having your own V.I.P. franchise.