Tony Delgado: From Sales to Working in the Great Outdoors
---
Before joining V.I.P. Tony was in corporate sales for 27 years. Tony was ready for a change and realised corporate sales was an industry that really wasn't for him. Tony needed a lifestyle change and was sick of working over 60 hours a week.
He made the decision to resign from his role in corporate sales and took some time to think of what he would do next.
Tony had always loved gardening on the weekends, so working outdoors would be the ultimate goal for Tony. He did his research which showed him V.I.P. was the perfect choice for what he was looking for.
Tony liked the fact that V.I.P. had a flat fee structure, a strong brand name and the support of a Regional Franchise Manager who was down to earth and honest.
Since joining V.I.P. Tony now work's half the hours that he was previously working and still earns a solid income for his family. He is responsible for his own business success and he loves being his own boss.
"Over the past four years I have improved my skills in not only gardening but also the way I run my business. As I learn more things and improve my skill set I am able to offer my customers more services. I love being a business owner and V.I.P. was the perfect fit for the lifestyle I was after," Tony said.
Tony's focus on customer satisfaction and attention to detail is what led to Tony's nomination in the Franchise Council of Australia Excellence in Franchising Awards.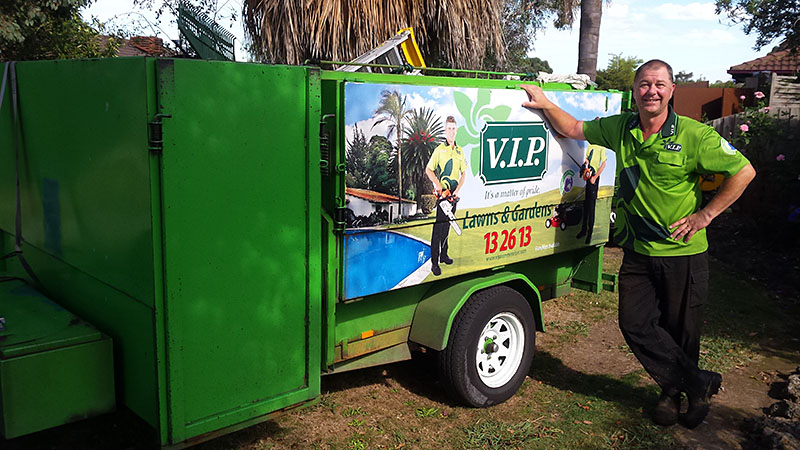 Make that change! Contact us to learn more about having your own V.I.P. franchise.