Request a quote. Your local franchisee will call you.
Garden Services, Maintenance & Lawn Mowing in the Croydon Park area.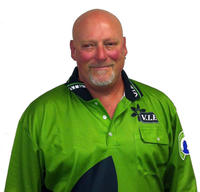 Courtesy and Good Service from a Local
With a customer service background you can be assured that you will get the good service your deserve when you get your Lawns and Gardens maintained by me.
My happy customers include home ownes, offices, retasil stores, strata and body corps, real estate agents, warehouses, factories, schools, government departments and golf courses.
I service Croydon Park and surrounding areas and can be contacted via 13 26 13.
Lawn Maintenance
Your lawn deserves to look the best it can.
Let me take the hassle and time spent out of looking after your lawn by providing a comprehensive mowing, edging, weeding and fertilising plan. I can also core and aerate your lawn as needed for the Croydon Park soil and climate.
Give V.I.P. a call on 13 26 13 with your lawn requirements - I'll be only to happy to provide a no obligation quote for your consideration.
Garden Maintenance
I deeply believe that you deserve a beautiful, lush garden to enjoy without having to spend a lot of time working on it that you can better spend with your family.
A typical garden maintenance program includes weeding, mulching and fertilising. We also prune your trees, bushes and hedges and can advise on plant selection for the Croydon Park area.
Hedge Trimming
There is a simple pleasure in looking down the line of a neatly trimmed hedge.
If you have a hedge that you want to encourage, give V.I.P. a call.
Not only can I perform the regular trimming a nice hedge requires but I can also consult on fertilising and weeding of your garden to ensure you have the beautiful garden you deserve.
Gutters
Keeping your gutters clean is a passion of mine.
Full gutters can be a fire risk in the hotter months and a flood risk whenever it rains.
If you notice your gutters are a bit full, give V.I.P. a call on 13 26 13.
No obligation free quote
When you request a no obligation free quote, I will meet with you personally and go through your lawn and garden's needs so you can get exactly what you want for a fair price.
Give V.I.P. a call on 13 26 13 - I look forward to meeting you!
Please select the service you are interested in below: