Request a quote. Your local franchisee will call you.
Garden Services, Maintenance & Lawn Mowing in the Craigmore area.
GOVERNMENT INFECTION CONTROL CERTIFIED (COVID-19) APRIL 2020
Lawn Maintenance
Your lawn deserves to look the best it can.
Let me take the hassle out of looking after your lawn by providing a comprehensive mowing, edging, weeding and fertilising plan. I can also core and aerate your lawn.
Give V.I.P. a call on 13 26 13 with your lawn requirements - I'll be only too happy to provide a no obligation quote for your consideration.
Garden Maintenance
All of my customers are proud of their beautiful, lush gardens.
Give V.I.P. a call to go through a maintenance plan for your garden. I'll discuss weeding, fertilising, pruning, hedging, mulching and plant selection with you.
I can also perform garden makeovers and landscaping - just like on TV!
Gutters
Full gutters can be a fire risk in the hotter months and a flood risk whenever it rains.
If you notice your gutters are a bit full, give V.I.P. a call on 13 26 13.
Rubbish Removal
I remove the cuttings and trimmings of the normal work I do for you, but if you have a clean-up on the weekend, give V.I.P. a call on 13 26 13 and I can arrange the removal of the rubbish for you.
Hedge Trimming
A well pruned hedge is a source of pride for your home.
There is a secret pleasure in looking down the line of a perfectly straight, well-trimmed hedge.
If you have a tall hedge along your boundary or individual trees, I have the tools and the skills required to make your hedge look fantastic all year round.
No obligation free quote
Call 13 26 13 for a free no obligation free quote - I look forward to meeting you!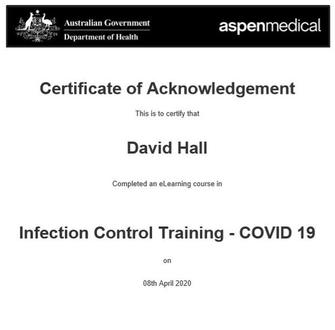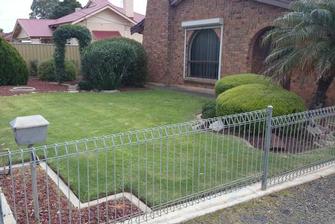 Please select the service you are interested in below:
Photos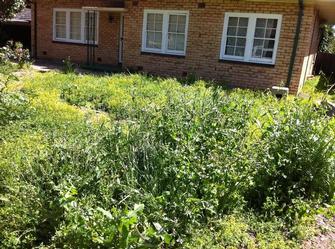 Landscaping Before (1)
The customer was looking to have a pretty front garden with a Rose bed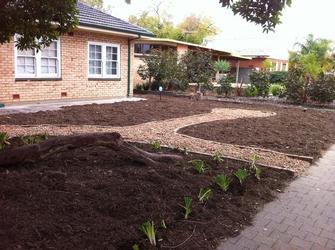 Landscaping After (1)
Now the garden is ready for the bare rooted & imported roses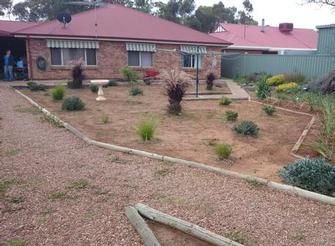 Mulching - before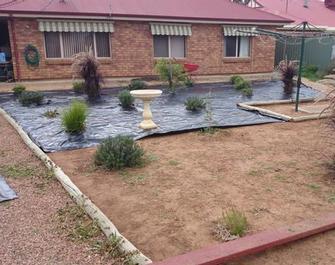 Mulching - underlay half complete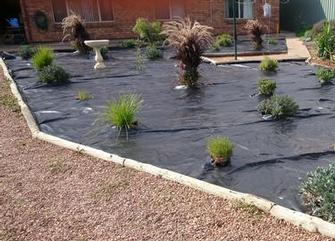 Mulching - underlay complete!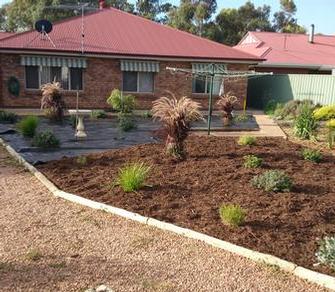 Mulching - half applied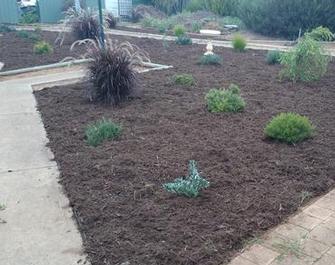 Mulching - all complete!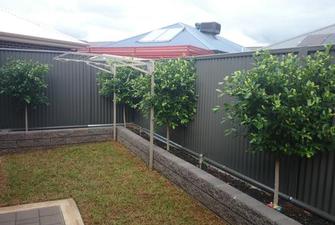 Pruning in Blakeview - before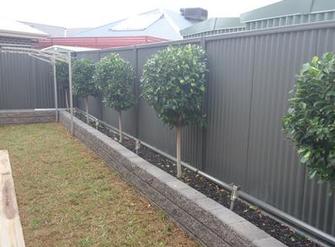 Pruning in Blakeview - after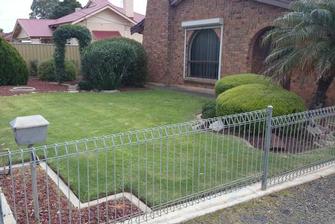 Mowing, shaping & pruning in Gawler West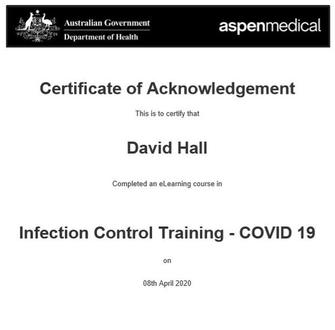 GOVERNMENT INFECTION CONTROL CERTIFIED (COVID-19) APRIL 2020
Testimonials
From: Michelle - Gawler West
I was very pleased with the result - David was very meticulous.
Michelle
Gawler West
Received via a phone call to V.I.P. Head Office
---