Request a quote. Your local franchisee will call you.
Garden Services, Maintenance & Lawn Mowing in the Kardinya area.
I service Kardinya 6163 ​and surrounding suburbs including:
Booragoon 6154
Brentwood 6153
Bull Creek 6149
Leeming 6149
Mount Pleasant 6153
Murdoch 6150
North Lake 6163
Rossmoyne 6148
Shelley 6148
Winthrop 6150
Lawn Maintenance
You deserve a beautiful lawn that is a source of pride for your home.
A typical service will include consultation with you on your lawn's needs and the goals you have for your garden, mowing, edging, weeding, mulching and fertilising as required.
I also consult with you on an ongoing lawn management plan for the Kardinya area.
Garden Maintenance
You deserve a garden of which you can be proud. There is nothing better than driving home after a long day of work and seeing a beautifully tended garden.
A typical garden maintenance plan includes weeding, pruning, mulching, fertilising and insect control.
I consult with you on plant selection for your local soil conditions and climate.
Hedge Trimming
A well pruned hedge is a source of pride for your home. Hedge trimming is my speciality.
If you have a tall hedge along your boundary or individual trees, I have the tools and the skills required to make your hedge look fantastic.
Decking, Gates and Fencing
​If you don't have time to fix that broken gate or fence or they need replacing altogether, let me give you back your weekends while I do the work for you. I'll provide you with a free quote for your consideration.
I can also do decking as well.
Tree Work and Tree Removal
I can do all tree maintenance work as needed.
If you have a tree overhanging a gutter and the possums are getting in - or if you have a dead tree that needs to be removed, then give V.I.P. a call on 13 26 13 for a no obligation quote.
Gutters
Full gutters can be a fire risk in the hotter months and a flood risk whenever it rains.
If you notice your gutters are a bit full, don't get stuck cleaning gutters just before a thunderstorm happens, give V.I.P. a call on 13 26 13.
Free, no obligation quote
I am more than happy to take calls and enquiries and would be privileged to give you a obligation free quote to see if we can together turn your house into the home you have dreamed of.
Give V.I.P. a call on 13 26 13 - I look forward to meeting you!
Please select the service you are interested in below:
Photos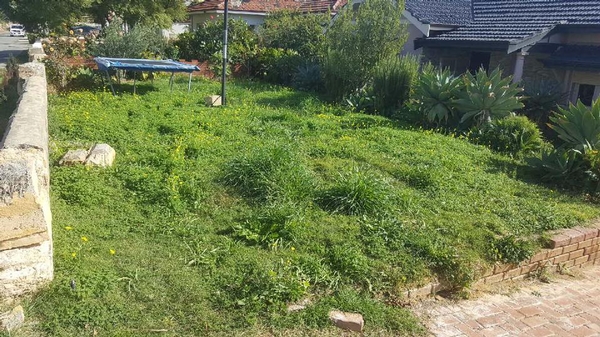 Before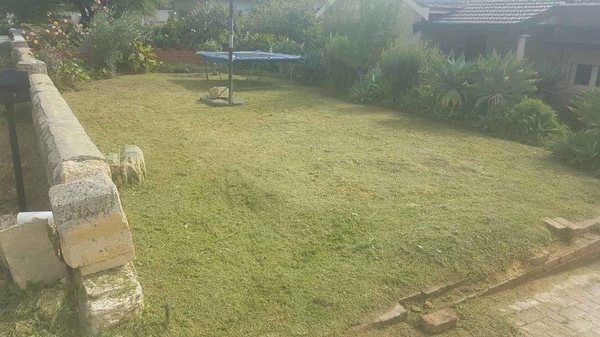 After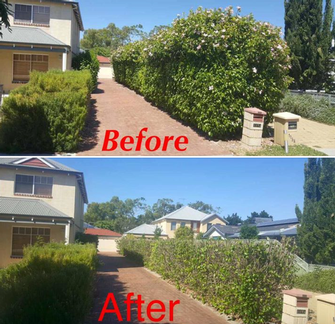 Hedging before and after
This hedge needed a serious prune to reduce the size of it before it got too out of control. Over a few weeks it will green up again nicely. A very happy customer.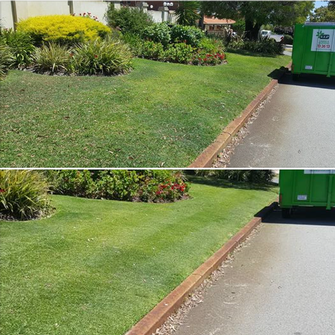 Before and After - Lawn Mowing in Shelley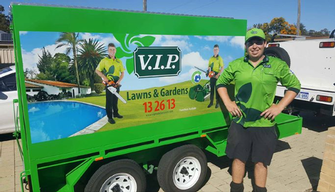 If you see me and my trailer around Kardinya and surrounds, give VIP a call.