Request a quote. Your local franchisee will call you.
Garden Services, Maintenance & Lawn Mowing in the Alkimos area.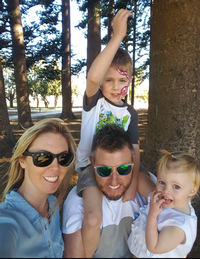 The suburbs that I service are:
Alkimos 6038
Butler 6036
Carabooda 6033
Clarkson 6030
Cullacabardee 6067
Eglinton 6034
Jindalee 6036
Kinross 6028
Merriwa 6030
Mindarie 6030
Nowergup 6032
Quinns Rocks 6030
Ridgewood 6030
Tamala Park 6030
Two Rocks 6037
Woodridge 6041
Yanchep 6035
Lawn Maintenance
A beautiful lawn makes the best impression to your friends, family, guests and business customers.
A lawn maintenance plan includes mowing, edging, weeding, scarifying and fertilising.
I also consult with you on the soil conditions and rainfall for the Alkimos area and the Perth climate.
Garden Maintenance
You deserve a garden of which you can be proud.
A typical garden maintenance plan includes weeding, fertilising, pruning, mulching and insect control.
I consult with you on plant selection for your local soil conditions and the Perth climate.
Hedge Trimming
A well pruned hedge is a source of pride for your home. There is a great pleasure in looking down the line of a perfectly straight, well trimmed hedge.
If you have a tall hedge along your boundary or individual trees, I have the tools and the skills required to make your hedge look fantastic.
Rubbish Removal
Not only do I remove any of the cutting and trimmings I create when I look after your lawn and garden, but I can also provide a rubbish removal service for any extra clean up you have done.
This is a great service to ensure that your home or workplace remains as tidy as it can be.
No Obligation Quote
All quotes are no obligation so if you see my trailer around pop in and request a quote, or give V.I.P. a call on 13 26 13.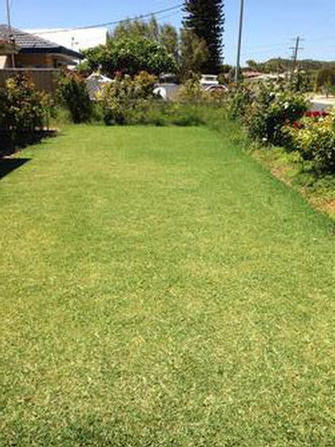 Employees
Mitch Newton
Mitch has recently come on board to help me with larger gardening jobs and to ease the load with lawns. Mitch lives locally in Yanchep which I wanted in a worker, currently he is only doing 2 days a week before his 2 youngest kids are old enough to go to school. Mitch is a honest hard worker and I am extremely happy to have him working for me. So please make him feel welcome if you see him in your yard.
Please select the service you are interested in below:
Photos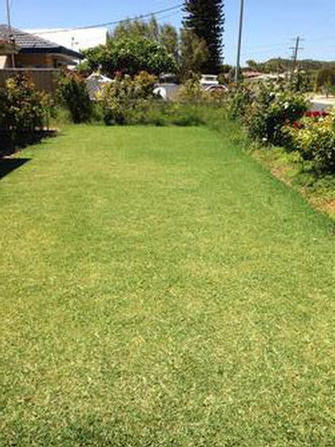 Two Rocks Garden
This is a 'before' photo of a garden in Two Rocks that needed a bit of work done.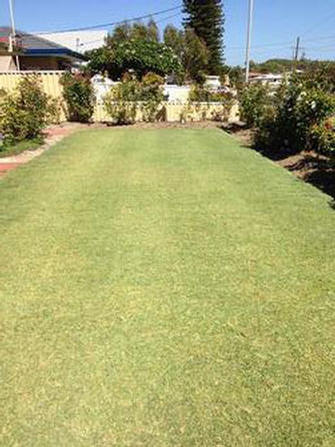 Two Rocks Garden
This is the result of a few hours of work removing all weeds and giving the lawn a mow.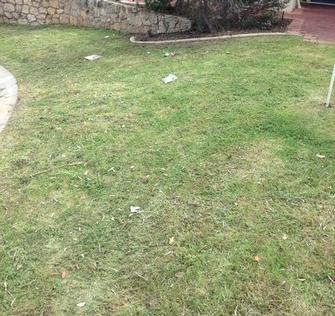 'After' in Yanchep
The 'after' shot once i have given it a good mow.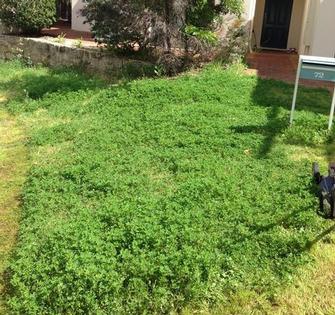 'Before' in Yanchep
A 'before' photo of a lawn full of weeds that has not been mowed for awhile
Testimonials
From: Tony Sutton
It gives me great pleasure to write this testimonial for Shaun Martin from Vip Lawns & Gardens. Shaun has been mowing my lawn since 2009 we have know Mr Martin through his business of lawn mowing, during this time we have found him to be trustworthy,reliable and have pride in his work. He has experience in the repair and maintenance of small petrol engines, also his communication ability is excellent in so much that 1 he wants to keep in touch with his clients 2 if his customers lawns are ready to cut or not.
I would highly recomend Shaun to undertake any work needed to maintain your property either as a once of job or a regular client like my self.
---