Request a quote. Your local franchisee will call you.
House Cleaning Services in Norwood and the Adelaide area.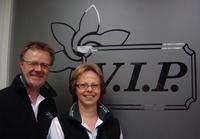 GOVERNMENT INFECTION CONTROL CERTIFIED (COVID-19) APRIL 2020
Home Cleaning
If you would like someone to clean your home to the highest standard and showing great attention to detail please give V.I.P. a call on 13 26 13.
We would love the opportunity to provide you with a no obligation handwritten quote for cleaning your home.
Oven Cleans a Specialty
A clean oven gets to temperature more quickly and stays at that temperature with minimum fluctuation.
This enables your cooking to be a perfect as our cleans!
Normally ovens need a thorough cleaning annually.
Give us a call on 13 26 13 for a quote on cleaning your oven.
Builders Cleans
If your office has had renovation you will need a builders clean.
No matter how careful the builder is, it has been my experience that there is a lot of dust produced in the building process. This settles on all services in all rooms throughout the whole house and leave a big mess to clean up.
And while a builder will clean the rooms he has renovated he rarely organises to clean the rest of the building where dust has settled.
So after a renovation give us a call to get your home back to the high level of cleanliness that you deserve.
Exit Cleans and Spring Cleans
Most landlords require a vacating tenant to organise an Exit Clean.
This is a thorough clean of the entire house to ensure it is ship shape for new tenants.
For a home owner these can be called Spring Cleans (although they can be done in any season!).
Free, No Obligation quote
Call 13 26 13 for a free no obligation quote. We look forward to meeting you!
Please select the service you are interested in below:
Photos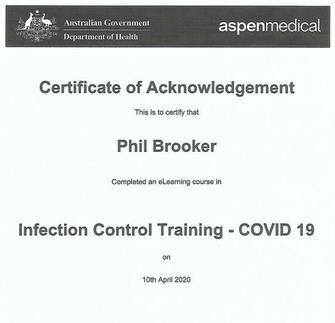 GOVERNMENT INFECTION CONTROL CERTIFIED (COVID-19) APRIL 2020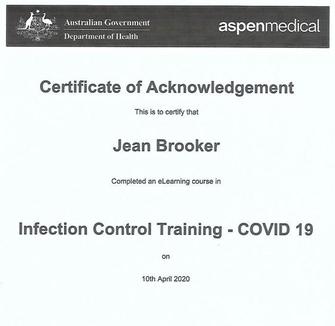 GOVERNMENT INFECTION CONTROL CERTIFIED (COVID-19) APRIL 2020
Testimonials
From: Robyn near Norwood
We always struggled with our shiny floor showing water marks - Phil and Jean tried a number of different cleaning methods until they found a solution to the problem. I would recommend you to clean anyone's home.
We have had a number of different cleaners over the years but Phil and Jean from VIP have been cleaning our home for over 3 years now and we couldn't be happier. The service you are providing today is as good as it was the first time. You are reliable, trustworthy and thorough.
---
From: Brian & Barbara near Norwood
Because of our age and health issues Phil and Jean are really helping us by taking over the arduous task of cleaning our home. We would certainly recommend them to others as they are reliable, punctual, trustworthy and very obliging.
---
From: Julie in Parkside
I appreciate your attention to detail and how flexible you are with your time if we have people staying. You are always prompt arriving - thank you.
I would definitely recommend Phil and Jean of VIP to other people needing home cleaning.
---
From: David and Teresa - Parkside
Phil and Jean are our second VIP franchisees and we have been happy with both.
I would certainly recommend Phil and Jean to others looking for a good and reliable home cleaning service.
5 out of 5 for us.
---
From: Mim Smith, Norwood
With the two of us working full-time and having 3-4 children/young adults in the house we couldn't do without our proper clean every 2 weeks. Phil & Jean are reliable, cheerful and will always go out of their way to accommodate our needs whether that's an extra clean or coming on a specific day. I would definitely recommend them to others.
---
From: Peter - Norwood
You gave us back recreation time on weekends. Will definitely refer you to others. Love the fact that the house is clean but doesn't smell like a hospital.
---
From: Hannah - Beulah Park
I never had the time to clean properly, or at all, you have helped enormously. Thank you so much for your ongoing service - it is the best feeling walking into our house after a long and busy day and finding it sparkling and smelling clean! Thank You!
---
From: Carolyn (Norwood)
You have worked within the budget that I have and undertaken specific tasks if I have asked. I always look forward to coming home on Friday evenings after you have been. I would recommend you to others.
---