Request a quote. Your local franchisee will call you.
House Cleaning Services in the Mitchell Park area.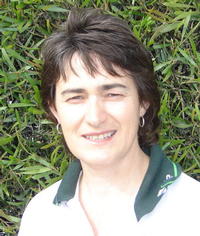 Your Home is Unique
There is nothing better than getting home at the end of a long day to a freshly cleaned home.
It is one of the most relaxing feelings we know!
Your home has specific cleaning needs. When you request a quote we will meet with you in person and go through the special requirements of your home's cleaning.
You can rest assured that you will be talking to the business owners who will actually be doing the clean meaning you will get exact what you require every time.
Attention to Detail
We pride ourselves on attention to detail in getting your home clean. For example, there are many spots that other cleaners miss.
We can show you these when you request a quote.
Exit Cleans and Spring Cleans
Most landlords require a vacating tenant to organise an Exit Clean.
This is a thorough clean of the entire house to ensure it is ship shape for new tenants.
For a home owner these can be called Spring Cleans (although they can be done in any season!).
Builders Cleans
If your office of home has had a renovation you will need a builders clean.
No matter how careful the builder is, it has been our experience that there is a lot of dust produced in the building process. There is also lots of stuck on gunk created if gyprock is installed as the flushing procedure is messy.
In a builders clean, dust settles on all services in all rooms throughout the whole house and leaves a big mess to clean up.
And while a builder will clean the rooms he has renovated he rarely organises to clean the rest of the building where dust has settled.
So after a renovation give V.I.P. a call to get your home back to the high level of cleanliness that you deserve.
The quote process
When you request a free, no obligation quote by calling 13 26 13, we will meet and go through your homes cleaning needs.
We'll discuss the bathrooms, bedrooms, lounge, family room, kitchen, hallways and all other spaces.
From these we provide a quote for your consideration.
Free, No Obligation quote
Call 13 26 13 for a free no obligation quote. We look forward to meeting you!
Please select the service you are interested in below:
Testimonials
From: Pam Williams
Craig & Julie have been cleaning my house for two years now and I could not be happier. They are reliable, efficient and friendly and I would thoroughly recommend them to any potential customer.
Pam Williams (Brighton)
---
From: Cecily Dorsett
Julie & Craig have been cleaning for me for some time now.
I am very pleased with their work (which is top class) . Their manner is friendly, but unobtrusive.
I have recommended them to my friends and they are as pleased as I am.
Cecily Dorsett
---
From: Toula Tsamandanis
I engaged Julie & Craig Cornelius of V.I.P. Home Services to clean my home while I was expecting my second child 12 months ago. Since this time I have found their service to be invaluable. Julie & Craig of V.I.P. provide a professional, personalised and efficient cleaning service ensuring my home is cleaned to a high standard. They take the time to listen to my needs and tailor their services to suit what I want as well take special care to notice any extraordinary cleaning requirements that may arise. As a busy mum with a toddler and a baby, I appreciate the care and attention my home is given through V.I.P. In addition to having a lovely clean house every week, I am also comforted in knowing that I can completely trust Julie and Craig with my family's home. I value their honesty, integrity and quality of work. V.I.P. is the whole package, Thankyou Julie and Craig for making my life so much easier.
Toula Tsamandanis
---