Request a quote. Your local franchisee will call you.
House Cleaning Services in the Mornington area.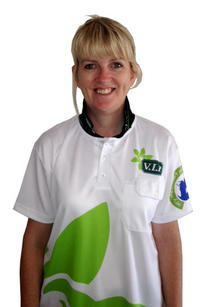 Happy Customers
My happy customers include home owners, real estate agents, renters, retail shop and light industrial.
With my high attention to the details, you know you can get home to that 'just cleaned' feeling. Put your feet up and relax!
Call 13 26 13 for a free no obligation quote - we look forward to meeting you!
Good Communication
When you request no obligation quote by calling 13 26 13, I meet with you personally and go through your home's cleaning needs.
We will discuss your requirements for the kitchen, bathrooms, windows, lounge rooms, bedrooms, hallways and all other rooms in your house.
Constant Communication
If anything changes from clean to clean, just leave a note on the kitchen table as required. I check it at the beginning of each clean.
I am available on mobile in need and can meet with you in person if I don't see you when I clean your home.
Oven Cleans a Specialty
As a chef I know that a clean oven gets to temperature more quickly and stays at that temperature with minimum fluctuation.
This enables your cooking to be a perfect as my cleans!
Normally ovens need a thorough cleaning annually. Give V.I.P. a call on 13 26 13 for a quote on cleaning your oven.
Free, No obligation quote
You deserve a clean home. Give V.I.P. a call for a no obligation free quote on 13 26 13 - I look forward to meeting you!
Please select the service you are interested in below:
Testimonials
From: Vea and Warren
To Kristy and Steve,
It was wonderful to have you both clean our home so thoroughly that it literally was sparkling. We appreciate such quality service and the little finishing touches did not go unnoticed.
We look forward to having you both clean our property on a regular basis.
Thank you for taking it out of our lives!
Vea and Warren
Mount Martha
---
From: Melissa. Mornington
Thank you so much, the house is sparkling!!
---
From: Liz U. - Frankston
Hi V.I.P.,
I spoke to you a few weeks ago about Kristy. She returned today and did such a great job, so I just wanted to let you know.
Cheers,
Liz U. – Frankston
---