Request a quote. Your local franchisee will call you.
House Cleaning Services in the Hallett Cove area.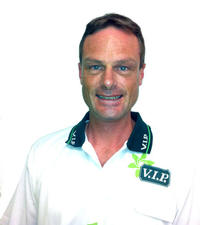 My primary objective is to give you a good clean home, cost effectively and on a consistent basis. I am professional, polite, reliable and very experienced.
GOVERNMENT INFECTION CONTROL CERTIFIED (COVID-19) MARCH 2020
Happy Customers
Our customers include home owners, renters, real estate agents, body corporates, strata corporates and anyone who needs a clean home!
I service Hallett Cove and surrounding areas.
Good Communication and the Quote Process
When you request a no obligation quote by calling 13 26 13, I meet with you personally and go through your home's cleaning needs.
We will discuss your requirements for the kitchen, bathrooms, lounge rooms, bedrooms, hallways and all other rooms in your house.
If anything changes, just leave a note on the kitchen table, as required. I check it at the beginning of each clean.
I am available on mobile in need and can meet with you in person if I don't see you when we clean your home.
Exit Cleans and Spring Cleans
Most landlords require a vacating tenant to organise an Exit Clean.
This is a thorough clean of the entire house to ensure it is ship shape for new tenants.
For a home owner these can be called Spring Cleans (although they can be done in any season!).
Window Cleans
I am able to provide a window cleaning service either as a once off or as part of the regular cleaning routine.
Furniture Cleaning and Maintainence
Using a burnishing method I'm able to have your wodden furniture, wooden window frames and other wooden items in your houses looking like new!
Attention to Detail
I pride myself on attention to detail in getting your home clean. For example, there are many spots that other cleaners miss. I can show you these when you request a quote.
No Obligation Free Quote
Call me on 13 26 13 for a free, no obligation quote. I look forward to meeting you!
Please select the service you are interested in below:
News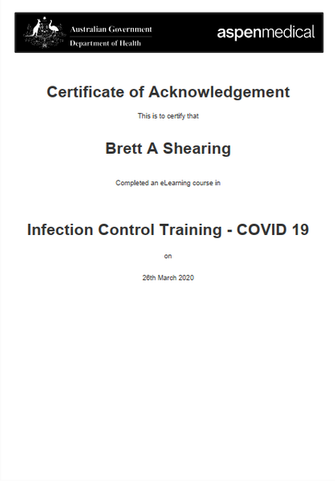 Covid 19 Infection Control Training
30-Mar-2020
Testimonials
From: Val (Hallett Cove)
Brett has provided me with help following another good VIP Cleaner when I was caring for for my husband.
Brett is a very nice and friendly man who chatted to my husband while he worked.Brett's work is great.
---
From: Bernice (O'Halloran Hill)
Brett has done a lot of work where I am unable to reach. Hanging curtains, cleaning inside cupboards, changing light globes just to name a few. Also rescued my wedding ring from the drain when it fell down.
He is extremely optomistic and willing to assist me at short notice if in need of assistsnce.
---
From: Ashleigh (Seacombe Gardens)
Excellent level of service. Brett always goes beyond the call of duty and we are very pleased with the service.
---