Request a quote. Your local franchisee will call you.
House Cleaning Services in Glenelg North and the Adelaide area.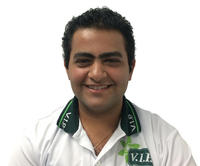 GOVERNMENT INFECTION CONTROL CERTIFIED (COVID-19) MARCH 2020
Your Home is Unique
There is nothing better than getting home at the end of the day to a freshly cleaned home.
It is one of the most relaxing feelings I know!
Your home has specific cleaning needs. When you request a quote I will meet with you in person and go through the special requirements of your home's cleaning.
You can rest assured that you will be talking to the business owner who will actually be doing the clean meaning you will get exactly what you require every time.
Oven Cleans a Specialty
Your oven needs a deep clean at least once a year to ensure it is working correctly.
A clean oven gets to temperature more quickly and stays at that temperature with minimum fluctuation.
This enables your cooking to be perfect!
Builders Cleans
If your home has had renovation you will need a builders clean.
No matter how careful the builder is, it has been my experience that there is a lot of dust produced in the building process.
This settles on all services in all rooms and leave a big mess to clean up.
And while a builder will clean the rooms he has renovated he rarely organises to clean the rest of the office where dust has settled.
So after a renovation give V.I.P. a call to get your home back to the high level of cleanliness that you deserve.
Bathroom as a passion of mine!
Next time you visit your bathroom, have a look at the base of the taps on the sink.
There is often grime build up there that many cleaners miss.
I also love the challenge of soap build up in showers and getting that glass showerscreen as clean as it possibly can be.
Is cleaning the toilet always on the bottom of your 'things to do' list? I clean toilets from top to bottom including behind the toilet where the dust bunnies live.
Give V.I.P. a call on 13 26 13 - I'll have your bathroom looking clean and shiny in no time!
Exit Cleans and Spring Cleans
All landlords require a vacating tenant to organise an Exit Clean.
This is a thorough clean of the entire house to ensure it is ship shape for new tenants.
These take longer than a routine clean as often it has been some time since a deep clean has been performed at the property.
For a home owner these can be called Spring Cleans (although they can be done in any season).
Free, No Obligation quote
Call 13 26 13 for a free no obligation quote. I look forward to meeting you!
Please select the service you are interested in below:
Photos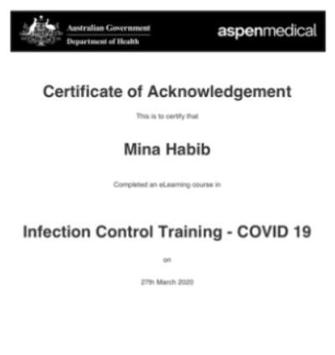 GOVERNMENT INFECTION CONTROL CERTIFIED (COVID-19) MARCH 2020
Testimonials
From: Flinders Private & Calvary Wakefield Hospitals
Thanks again for your hard work. The store is looking much cleaner than it has been in the past.
Best Regards,
Jason Rasiah
Franchisee
---
From: Briony - Trott Park
Thanks for the great job, house looks great!
Briony
(via text message)
---
From: Ethan and Zoe - Trott Park
Hi Mina,
We're really happy with the job you did at our place, thanks very much.
Ethan and Zoe
(via text message)
---