Request a quote. Your local franchisee will call you.
House Cleaning Services in Unley and the Adelaide area.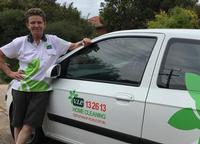 GOVERNMENT INFECTION CONTROL CERTIFIED (COVID-19) MARCH 2020
Happy Customers
You deserve a clean home.
My happy customers include home owners, tenants, land lords and real estate agents.
I currently have capacity for new customers who require regular cleaning.
You can contact me on 13 26 13.
The quote process
When you request a free, no obligation quote, I meet with you personally at your home and go through your home's specific cleaning needs.
I'll discuss the bathroom, kitchen, lounge room, bedrooms, dining rooms, hallways and any extra rooms that need cleaning.
This is the time to provide me with any areas that you want me to pay particular attention to when I clean your home.
I will then provide a quote for your consideration.
Communication
At the beginning of each clean I check your kitchen table for any notes that may be relevant to this and subsequent cleans.
Feel free to let me know of changing circumstances like guest staying over for example.
I am available on mobile and can meet with you personally as needed.
Oven Cleans a Specialty
A clean oven gets to temperature more quickly and stays at that temperature with minimum fluctuation.
This enables your cooking to be as perfect as my cleans!
Normally ovens need a thorough cleaning annually with spruce ups quarterly.
Give V.I.P. a call on 13 26 13 for a quote on cleaning your oven.
Attention to Detail
I pride myself on attention to detail in getting your home clean. For example, there are many spots that other cleaners miss.
I can show you these when you request a quote.
Free, No Obligation Quote
If you would like your home clean to the highest standard and showing great attention to detail please give V.I.P. a call on 13 26 13.
Please select the service you are interested in below:
Photos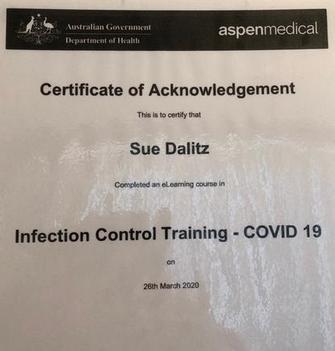 GOVERNMENT INFECTION CONTROL CERTIFIED (COVID-19) MARCH 2020
Testimonials
From: Sheree
It was heaven walking into my spotless home today.
---
From: Natalie
The house looks great thank you!!
---
From: Rebecca
Hi Sue
Many thanks for the first clean, the house looks and smells great!
See you in a fortnight!
Cheers
Rebecca
---
From: Jacqui
Clean, bright and shiny. Thanks Sue.
Jacqui
---
From: Pete
Thanks for being so caring Sue!
Pete
---
From: Mr M
Hi Sue,
Made payment earlier today, thanks for a great start! Front security door is amazing!
---