Request a quote. Your local franchisee will call you.
House Cleaning Services in the Templestowe area.
The Quote Process
When you enquire about a no obligation free quote by calling 13 26 13, I'll meet with you personally and go through, in detail, the cleaning needs of your home.
We'll discuss the cleaning needs of your kitchen, bathrooms, bedrooms, hallways, lounge rooms and any other rooms in your home.
Now is a great time to mention anything in particular about your home, like pets for example.
From there I'll provide a quote for your consideration.
Communication
If circumstances change or you need me to pay attention to a particular facet of your home, please leave a note on the kitchen table - I'll check this at the beginning of each clean.
I am also readily available via mobile for an emergency clean and are able to meet with you as needed (if we don't catch each other when I clean your home).
Oven Cleans a Specialty
A clean oven gets to temperature more quickly and stays at that temperature with minimum fluctuation.
Normally ovens need a thorough cleaning annually with a spruce up quarterly.
Give V.I.P. a call on 13 26 13 for a quote on cleaning your oven.
Exit Cleans and Spring Cleans
Most landlords require a vacating tenant to organise an Exit Clean.
This is a thorough clean of the entire house to ensure it is ship shape for new tenants.
Window Cleans
I am able to provide a window cleaning service either as a once off or as part of the regular cleaning routine.
Free, No Obligation Quote
Call 13 26 13 for a free no obligation quote - I look forward to meeting you!
Please select the service you are interested in below:
News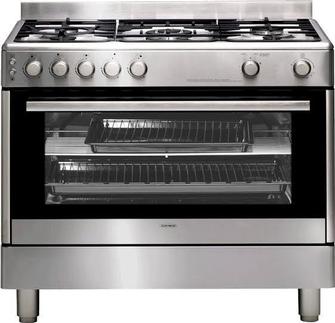 Free oven clean promotion for referring a friend*
08-Oct-2019
(*) I am running a promotion for existing customers or new customers that refer a friend and that friend commits to a regular fortnightly clean, you will receive a free oven clean worth $100.
For new customers, the offer is available only after you've had your fifth clean.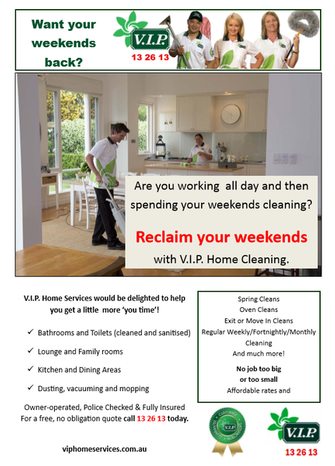 Need a home clean. I can help.
03-Oct-2019
Photos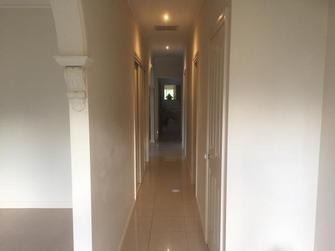 Exit Clean - after photo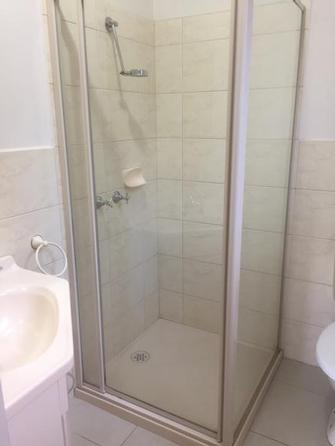 Exit Clean - after photo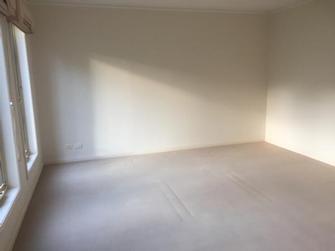 Exit Clean - after photo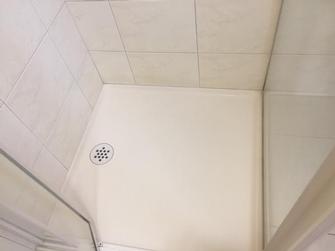 Exit Clean - after photo
Testimonials
From: Luke
Hi Matthew
Thank you very much for the clean.
My wife and I are very happy with the standards of cleans you have been doing.
Thanks,
Luke.
---
From: Glen from Templestowe
Great work Matt. Thanks for your attention to details.
---