Request a quote. Your local franchisee will call you.
House Cleaning Services in the Corrimal area.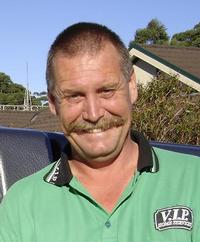 If you are looking for attention to detail from your cleaner
Give V.I.P. a call on 13 26 13. With 10 years experience and part of a reputable company, our professional cleaners are always seeking to exceed customer expectations. We are Police Checked, fully insured and flexbile to your requirements.
You should expect minimal disruption from your cleaner
We know you are busy so when we clean you home or office, we ensure that there is minimal disruption to your home or your staff.
Happy Customers
Our happy customers include home owners, offices and strata groups thoughout the Wollongong area.
When you ask for a quote
We will meet with you personally to go through the requirments of your home or office. Every home is different, so let us know anything you would like us to specifically pay to attention to when we clean.
Constant Communication
Once we begin cleaning your home, we are always available on the phone as needed, and feel free to leave a note on your kitchen table if there is anything that has changed in the clean. We are quite flexible and understand completely that things change.
Why not give V.I.P. a call on 13 26 13 for a no obligation quote - we look forward to meeting you!
Please select the service you are interested in below:
Testimonials
From: Darryl - Fairy Meadow
What can I say...
Gerard's cleaning abilities are as wide as his smile.
He communicates well and never forgets anything.
He uses all the right gear, knows the tricks and is quick.
The job is great value for money.
His offsider is any woman's dream.
And what else....
Oh yes, they do a great clean.
---
From: Keith and Marie - Tarrawanna
As we are both elderly and one of us is disables, the fact that out carpets are vacuumed, the floors washed, bathrooms scoured, is a joy to us.
We have found that little things that are not in the contract are often done without asking.
Thank you Gerard!
Keith and Marie
Tarrawanna
---
From: ADR- Australian Debt Recoveries
I have absolutely no hesitation in recommending VIP Corrimal (Gerrard Paulissen) to anyone who requires the services of a comprehensive domestic or commercial cleaning contractor.
Having used Gerard's services for in excess of 10 years now since our humble early days in a small 2 man office suite to our much greater corporate presence today with 2 levels of office space, Gerrard has always been efficient, dependable and trustworthy.
His flexibility enables the cleaning to be done outside of our normal business hours so as to alleviate inconvenience or interruption to our business activities.
I commend him and his team on their commitment to quality and service.
Phil Babic
Director
Australia Debt Recoveries
---
From: Alison, Woonona
Thank you, the clean done today (Fri 8 /2), results fantastic, above expectation.
Alison
---