Request a quote. Your local franchisee will call you.
House Cleaning Services in the Albury area.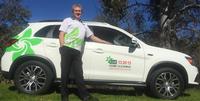 GOVERNMENT INFECTION CONTROL CERTIFIED (COVID-19) APRIL 2020
Cleaning for the follow:
Office Cleaning

Exit / Bond Cleans
Home Cleaning
Spring Cleans
Oven Cleans
Window cleaning
If it's dirty we will clean it.
Office Cleaning
Most of us spend most of our working life in an office, so we deserve to have our workplace as clean as our homes. When you choose me as your office cleaner, I provide the same service as if it was your home.
I meet with you personally and go through your requirements with specific attention to the bathrooms, kitchens, wet areas, board room, reception and offices.
I provide a communication book to our corporate clients. When things change - then let us know via the Communication book - I read it at the start of every clean.
General Home Cleaning
For regular home cleaning please give V.I.P. a call on 13 26 13.
The clean includes the surfaces, vacumming, blinds, bathrooms, kitchens and anything specifc your home requires.
Attention to Detail
I pride myself on attention to detail in getting your home clean. For example, there are many spots that other cleaners miss.
I can show you these when you request a quote.
The quote process
When you request a free, no obligation quote, I meet with you personally at your home or office and go through your specific cleaning needs.
We'll discuss the sources of dirt, dust and grime in your immediate area and go through all the cleaning requirements.
This is the time to provide me with any areas that you want me to pay particular attention to when I clean your Home or Office.
I'll then provide a quote for your consideration.
Exit Cleans and Spring Cleans
Most landlords require a vacating tenant to organise an Exit Clean.
This is a thorough clean of the entire house to ensure it is ship shape for new tenants.
For a home owner these can be called Spring Cleans (although they can be done in any season!).
Oven Cleans a Specialty
A clean oven uses less energy, gets to temperature more quickly and stays at that temperature with minimum fluctuation.
Normally ovens need a thorough cleaning annually with a spruce up every quarter.
Free, No Obligation Quote
If you would like your home or Office clean to the highest standard and showing great attention to detail please give V.I.P. a call on 13 26 13.
Service Areas
I service Albury and surrounding suburbs including:
Albury
Wodonga
Baranduda
Jindera
Killara
Lavington
Please select the service you are interested in below:
Photos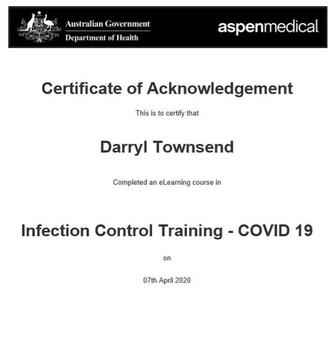 GOVERNMENT INFECTION CONTROL CERTIFIED (COVID-19) APRIL 2020
Testimonials
From: Kel B
My family and I have utilised VIP Albury cleaning services under the leadership of Darryl Townsend for the previous 5 years and are very happy with the quality of the service provided. Overall Darryl and his staff are extremely reliable, friendly and professional. During the clean they identify jobs to complete that you wouldn't necessarily have anticipated. Above all, they are happy to go the extra step and think ahead in order to please their customers. We would be pleased to recommend Darryl and his team's cleaning service.
Love
K and L
---