Request a quote. Your local franchisee will call you.
House Cleaning in Springfield Lakes.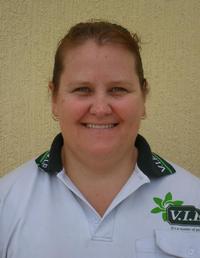 My husband and I had been thinking about becoming V.I.P. Home Cleaning Franchisees for approximately 2 years. Only the financial outlay was holding us back. Finally we took the plunge and decided to start our own V.I.P. Home Cleaning business. I feel that this has been the best decision we have made. We wished we had done it years ago!
I am the V.I.P. Home Cleaning Franchisee for the Springfield Lakes 4300 area. I also provide a service in:
Augustine Heights 4300
Brookwater 4300
Springfield 4300
Greenwood Village 4300
Why choose me?
I have been professionally trained in Home Cleaning by V.I.P. who are experts in the field for over 40 years and I offer a reliable service.
I have been security screened.
I hold $10 million public liability insurance.
Free, No Obligation quote
Call 13 26 13 for a free no obligation quote. I look forward to meeting you!
Photos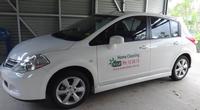 My V.I.P. Home Services Car
Driving to a job or to quote for a new job in our car with its V.I.P. Home cleaning logo gives us a professional feeling that precedes the high standard of the services we provide. It lets you, the customer, know that we are professional and we take our business seriously.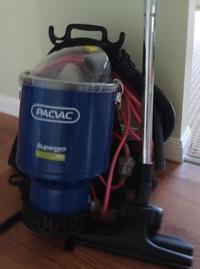 Own Cleaning Equipment Used
We supply all of our own cleaning equipment and products to clean your home in the Springfield Lakes and surrounding areas. I have a Pacvac with a power head attachment to bring your plush carpets up and if you have any pets, to remove pet hair from carpets.
All chemicals used are commercial and environmentally friendly.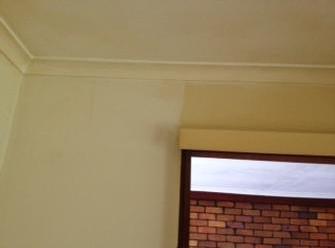 Smoke Damage
Smoke damage in a house at Springfield Lakes. V.I.P. Home Cleaning chemicals were brilliant at removing these stubben stains from walls.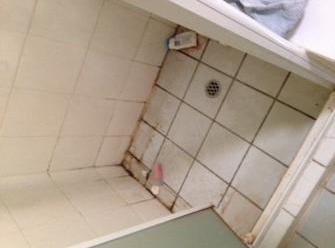 Bathroom Before Shot
Before photo of bath/shower prior to being cleaned with V.I.P. Home Cleaning services.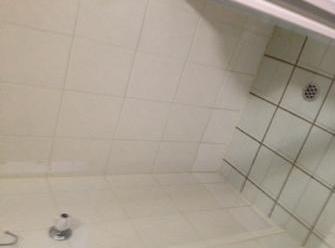 Bath After Shot
After photo of bath /shower area.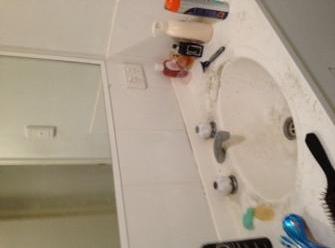 Sink Before
Before photo of bathroom sink prior to being cleaned with V.I.P. Home Cleaning products.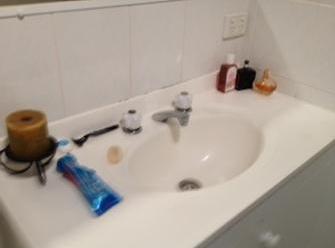 Sink After Shot
After photo of sink cleaned by V.I.P. Home Cleaning services.
Testimonials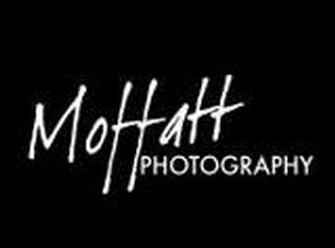 From: Brendan Moffatt
We have had Penny and the team from VIP Home Cleaning Services do our work place and home cleaning for over a year now and have been extremely happy with the service.
The floor less result they produce has not only freed up time for us to get more work done but we now have more time to spend with the kids.
We would highly recommend VIP home cleaning to anyone!
Regards,
Brendon Moffatt | Moffatt Photography

FOR ALL BOOKINGS AND ENQUIRIES PLEASE PHONE THE STUDIO ON: 3470 1441

WEBSITE: http://www.MoffattPhotography.com FACEBOOK: http://www.facebook.com/MoffattPhotography




---
From: Andrea Dunn
I contacted Penny from VIP Home Cleaning via an advertisement in the local paper.
We use the VIP Home Cleaning service every fortnight and have been doing so for over one year now as we are very pleased with the professional quality cleaning service they provide . We have also recommend them to a number of work colleagues, family and friends.
A Dunn
---
From: Carol
If you need house cleaning often, then you can't go past Penny from VIP Home Cleaning.
First class cleaners, reliable, honest and very friendly. I highly recommend her.
Carol
---
From: Linda Burrage - Kingston
To anyone who is thinking of having Penny Cantrill a franchisee of VIP Home Cleaning to do their cleaning will not be disappointed. Penny is thorough, professional and most trustworthy. My stove when finished looked better than new. I was very impressed and very very happy with what she had done for me. I would recommend Penny Cantrill – VIP Home Cleaning to anybody.
A Very Happy Client - Mrs Linda Burrage
---