Which Franchise?
---
With so many options to choose from, it's hard to know which is the right one.
There are two type of franchises - you can choose from a range of options including:
Services based franchise is where you don't have a shop front, but you are a mobile business that provides services to customers in their homes and offices such as home cleaning, lawn mowing or pool cleaning services.
Retail franchise is where you have a shop front, leases, staff and provide a product or service to customers eg coffee, ice cream or a gym.
It's important to check out some of the key areas of the franchise to see how they are going to work for you when you are in business for yourself.
Here's a checklist of the areas to look out for to help you find out more about a franchise option to suit you:
Support - Franchising offers you the ability to be in business for yourself, but you're not by yourself.Starting a business is a big step - without support and guidance it would be even more difficult.It's worth finding out what the support structure is like with the franchise.Are there regular meetings? Do you have opportunities to network with other franchisees?Who will your Support Manager be?
Experience - The reason franchising is successful is because people are joining a trusted and successful brand.The franchisor has the experience that you can learn from and also has tried and tested systems in place that help your business to be even more successful.
Fees - It's worth checking out the fees that are involved with the franchise. Are there monthly flat fees or is it a per lead fee or percentage of turnover?It's important to understand from the start what the commitments are.
Marketing - Joining a franchise means you are essentially having the opportunity to rent the brand and build a business by making the most of this opportunity.It's the franchisor's responsibility to promote the brand to increase brand awareness.Like any business owner, it's the franchisee's responsibility to implement their own local area marketing to becomethe face of the brand in the local area.
Training - A huge benefit of joining a franchise is the training opportunities that are available.Check if there are initial and ongoing training opportunities available?
Proven systems - By joining franchise you are able to use to the franchisor's proven systems to help your business achieve success.Imagine starting a business and having to create systems and processes yourself!Joining a franchise means you don't have to.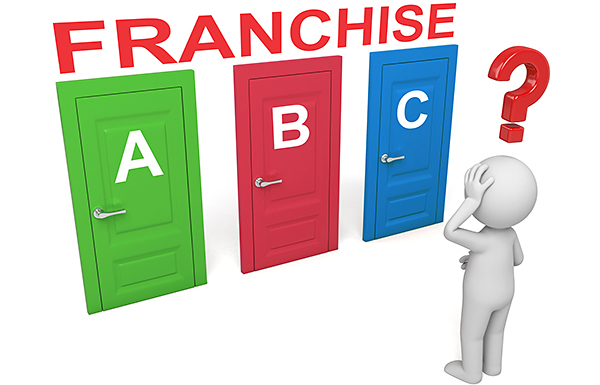 Make that change! Contact us to learn more about having your own V.I.P. franchise.