Guarantee
---
Our promise to you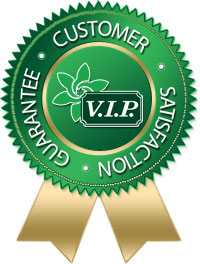 Your satisfaction is our priority.
Over our 40 year history, at the heart of our business is our dedication to delivering outstanding customer service each and every time.
Our network of franchisees throughout the country are fully trained and take pride in the work they provide for their customers.
In the unlikely event that you are not completely satisfied with the level of service that you receive we want to put that right.
Simply contact us and we will endeavour to find a solution that suits your needs and meets your expectations.
It is important to us that we do the very best we can to ensure your dealings with V.I.P. are what people have come to expect from one of the leading franchise companies in the country.
Should you need to contact us in relation to any matters of customer service simply call 13 26 13 or email customerservice@viphomeservices.com