Why Choose Franchising?
---
With so many options it can be hard to work out if franchising or purchasing an independent business is the right choice.
It's important to look at all the options and do your research.Like they say knowledge is power!
When looking at franchising there are range of reasons why franchising has worked for so many Australians who have made the switch from employee to business owner.Here's some of the reasons why:
Support - Choosing to join a franchise brand means you are in business for yourself but you're not by yourself.The franchisor is there to provide support throughout the life of the franchise to ensure your business is on track to achieve your goals and be successful.
Marketing - A franchise can provide marketing opportunities that are very difficult to do if you own an independent business. It is the franchisors responsibility to promote the brand to the broader market.This can be done through TV, radio, magazine and online campaigns.These campaigns ensure the brand is top of mind with consumers and then the local area marketing that you conduct helps you to become the face of brand in your local area.
Every business owner needs a marketing plan, it's important to find out how the franchisor's marketing and your local area marketing work together to achieve brand awareness and ultimately customers.
Group buying power - Joining a franchise means you can benefit from partnerships the franchisor has in place.You can benefit from the bulk buying they do for things like printing and media as well other partnerships they have in place with other brands.For example, by joining a franchise you may receive a discount on health insurance due to a partnership the brand has with a health insurance supplier to give increased benefit to franchisees.
Training - One of the biggest benefits of being with a franchise are the training opportunities that are available.Having initial and ongoing training ensures you are always staying ahead of your competitors. Having regular learning opportunities helps you become better at being a business owner.
Guidance - A franchisor is experienced.Joining a franchise means you benefit from their experience and knowledge.The franchisor is there to provide guidance so that you can learn from them and be guided on what is best for your business.Really, you're benefiting from what they know already work.
Experience - You can benefit from the years of experience a franchisor has under their belt.They have learned over the years what works and what doesn't - you get to make the most of their experience and reap the rewards
Proven systems -Franchising is all about following systems that work to ensure your business succeeds in what can be a competitive market. This means you don't need to develop these systems yourself - they are ready and waiting for you to implement and use in your business.
You're never truly alone - Being a business owner is an overwhelming and exciting experience.Knowing you have the back up support from the franchisor when you need it is peace of mind.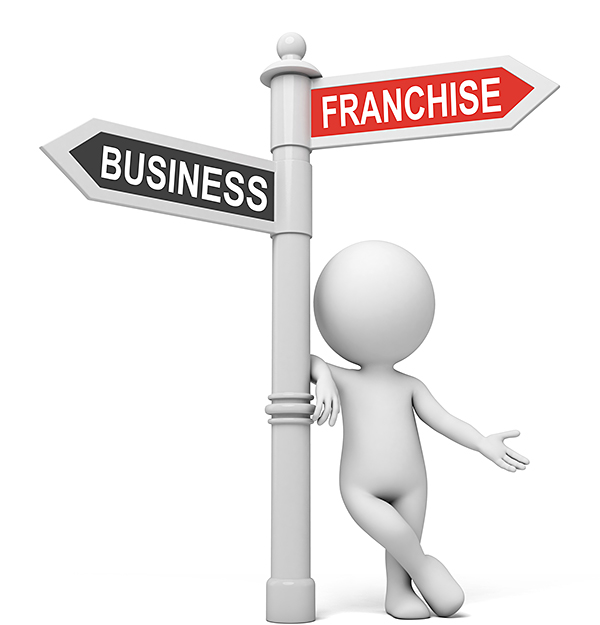 Make that change! Contact us to learn more about having your own V.I.P. franchise.