Fairy Garden for Family Day Care Centre
03 Oct 16
Imagine creating a magical backyard for your little ones!
V.I.P. Lawn and Garden Franchisee Mike Johnson from North Lakes, Queensland was asked by a customer if he was able to create a fairy fantasy garden for children at a local family day care centre.
Mike, loving a challenge, took the job on and started discussing ideas with the staff at the centre to see what would be suitable for the children.
With Mike's skills in welding, paving, and building pergolas, the day care centre was excited to see what Mike would come up with.
Mike decided to make use of pebbled pathways, a large wooden door to inspire the imagination of children, hanging windows, large rocks, and even a wishing well filled with flowers.
The children loved the new addition to their child care centre and have been running and laughing with the fairies ever since.
Before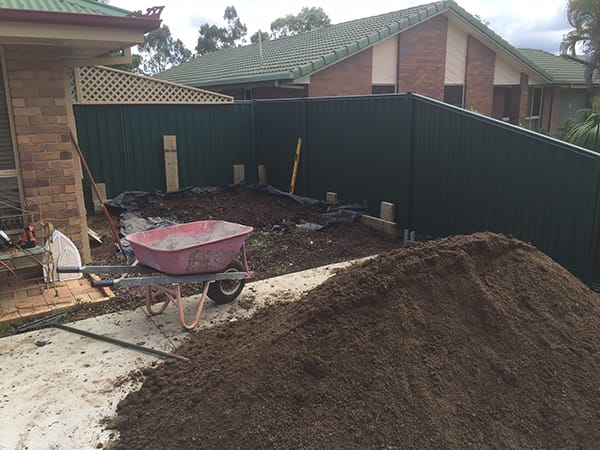 After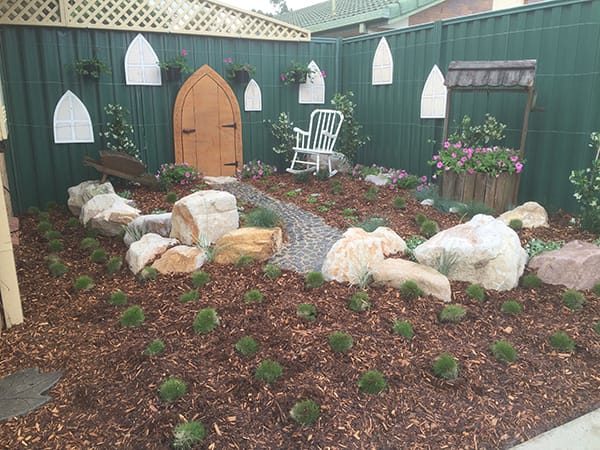 Keen to explore new ideas for your garden?
Give us a call on 13 26 13 or click here to have V.I.P. provide a free, no obligation quote for your lawns and gardens work.