Allison Bunting: Breaking Down Gender Stereotypes
---
South Australia - Lawns and Gardens
Ask most people to describe the "typical" lawns and gardens franchisee and they would most likely say young, male, tradie-types. So, it might be a surprise to find out that at V.I.P., we have a number of women who are embracing the great outdoors with their own Lawns and Gardens franchise.
Allison Bunting was previously a council worker, qualified in horticulture and wanted a job with more flexibility to support her growing family. She worked for a V.I.P. franchisee for 4 years, and then felt she had learnt the tricks of the trade and was ready to become her own boss. Allison was also the first V.I.P. franchisee to get a solar powered trailer trailer and was also a finalist and runner-up in the 2019 Excellence in Franchising Awards in 2019.
"Gardening is something I've enjoyed my whole life and once I got the experience and confidence, I was really ready to kick-start my own franchise business as my own boss. This new solar-powered trailer is smaller than the typical trailer and the battery powered tools are smaller and lighter to use which makes it just perfect. Also, there are ways to organising the workload that work for me, so I don't have to haul big bags around."
If you want to run a successful Lawns and Gardens franchise business like Allison, call 13 26 13 or fill in an enquiry form today.
Learn more about Allison and her business here.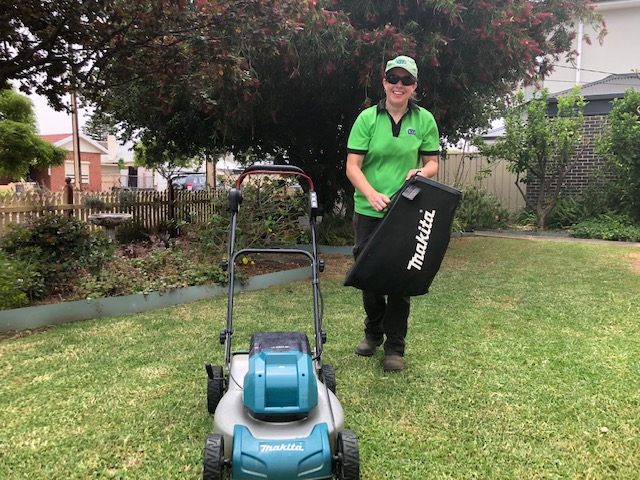 Make that change! Contact us to learn more about having your own V.I.P. franchise.