Mark Palmer: From Boardroom to Boss
---
South Australia - Home Cleaning
Juggling the stress of a high-pressured job and a young family left Mark wanting a lifestyle change. In 2013, Mark made the change by purchasing his own V.I.P. Home Cleaning Franchise and has never looked back.

Mark previously worked as a manager in the health supply industry and was no stranger to long hours, stating, "Often I wouldn't get home until after 8pm and would go into work on a Sunday evening just so I could get a head start for the week."

After 23 years in the industry, Mark made the much-needed change. "For me to take that leap and change jobs, I knew I didn't want to work for anyone again. I wanted to be my own boss."

While he had read about franchising, the meeting Mark had with the General Manager of Home Services was the reassurance he needed that he was making the right decision. "It was about finding the balance for my family, life-style and income," says Mark. "Joining V.I.P. worked for me because it had the answers to all those factors."

The most positive factor about joining V.I.P.? Flexibility. "The strength in what we do at V.I.P. is we have the flexibility to increase or decrease our hours and income," he says. "When you join V.I.P., you feel part of a team; your fellow franchisees give you support and advice. We have the ability to help each other out – there's a strength in numbers when you're part of the V.I.P. family."

Running a successful business comes with many perks, but for Mark, the biggest driving force is having control of his life, saying, "I now feel like I have taken control and can breathe again."
If you want to run a successful Home Cleaning Franchise business just like Mark, call
13 26 13 or fill in an enquiry form today.
Learn more about Mark and his business here.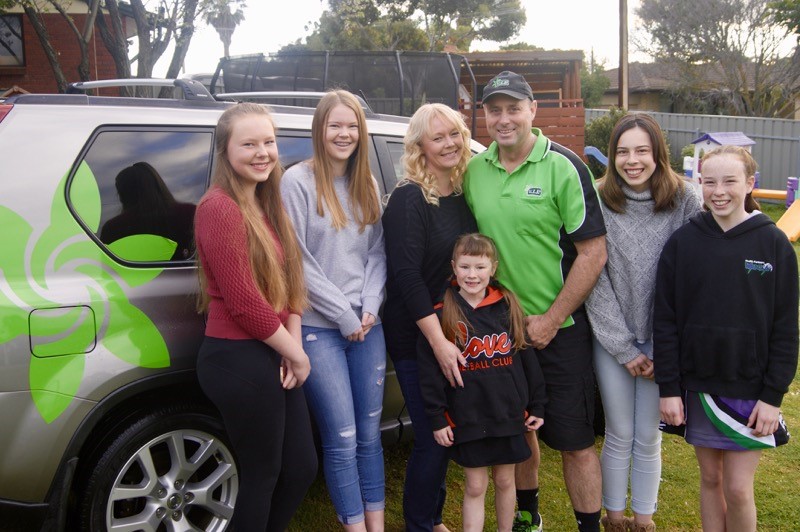 Make that change! Contact us to learn more about having your own V.I.P. franchise.