Request a quote. Your local franchisee will call you.
Garden Services, Maintenance & Lawn Mowing in the Torquay area.
I service Torquay 4655 ​and surrounding suburbs including:
Bingham 4655
Booral 4655
Bunya Creek 4655
Craignish 4655
Dundowran 4655
Dundowran Beach 4655
Hervey Bay 4655
Kawungan 4655
Nikenbah 4655
Pialba 4655
Point Vernon 4655
Scarness 4655
Sunshine Acres 4655
Takura 4655
Toogoom 4655
Urangan 4655
Urraween 4655
Walligan 4655
Wondunna 4655
MARYBOROUGH 465
NDIS
We are fully NDIS accredited and can deal directly with the NDIA for billing or your funds manager. We only ever charge the rate as per the NDIS guidelines
Lawns
You deserve a beautiful lawn without all the hard work involved. Let me do the work for you - it will be my pleasure!
A typical Lawn Maintenance plan includes mowing, edging, fertilising and weeding.
Gardens
You deserve that your garden is the best it can be. I look after your garden like I look after my own.
A typical garden maintenance plan includes pruning, weeding, mulching and fertilising. I also consult with you on plant selection for the Hervey Bay and surrounding suburbs climate and soil conditions.
Rubbish Removal
As you would expect I remove the clippings and trimmings that I create, but if you have done a clean up on the weekend, give V.I.P. a call and I'll see about removing the rubbish for you.
Hedge Trimming
A well pruned hedge is a source of pride for your home. There is a quiet pleasure in looking down the line of a freshly trimmed hedge.
If you have a tall hedge along your boundary or individual trees, I have the tools and the skills required to make your hedge look fantastic.
Free, no obligation quote
Call us on 13 26 13 for a free no obligation quote. I look forward to meeting you!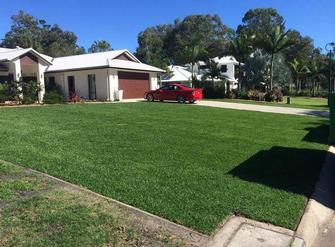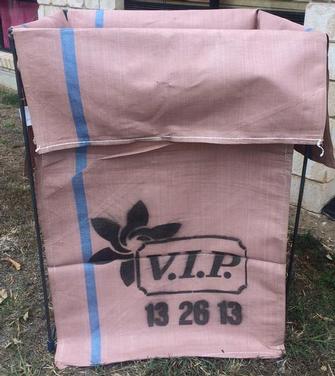 Please select the service you are interested in below:
Photos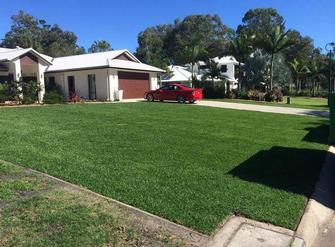 Sir Walter Lawn
The new lawn, in Sir Walter. VIP Lawns and Gardens Hervey Bay dont just cut grass, we install it too.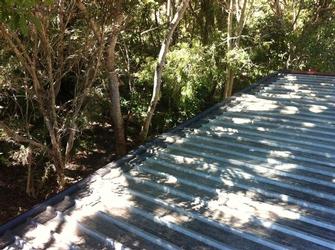 Gutter Cover
Gutter Cover - an affordable way of keep leaves out of your gutters. Call now for a no obligation quote.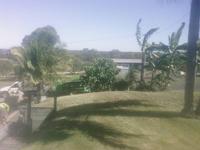 River Heads - After Clean Up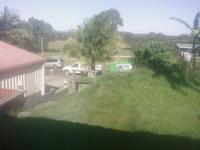 River Heads - Mortgagee Sale (Before Clean Up)
Real Estate Agents throughout Hervey Bay now use VIP Hervey Bay to clean up properties when they have been handed a Mortgagee Sale. They know that they can trust us to get the job done right the first time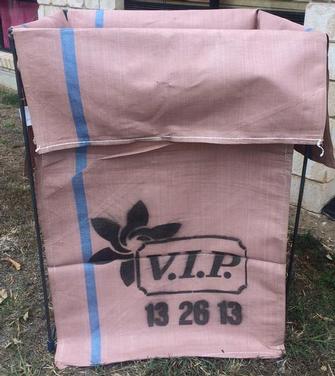 Green Bags
VIP Lawns and Gardens Hervey Bay are now offering "Green Waste" bags.
We will install a green waste bag at your property and collect it every 2, 4 or 6 weeks. Its similar to your rubbish collections but its only for green waste.
The costs is minimal. A $45 set up gets you the Green Bag, frame, pins and THREE collections. You just need to let us know how often you want it removed. Thats only $15 each time - cheapest in town by far.
If you like the idea, give V.I.P. a call on 13 26 13 or contact us directly on oliver@viphomeservices.net.au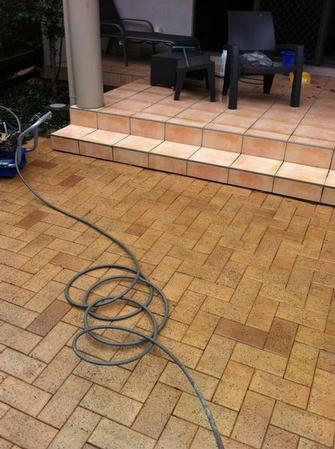 Power Clean
Tiles can get pretty dirty over time. You could always spray them with Gone in 60 seconds are some other bleach spray. The only problem with that is it can also kill your plants and take quite along time to work. This tile clean took one hour - much better !!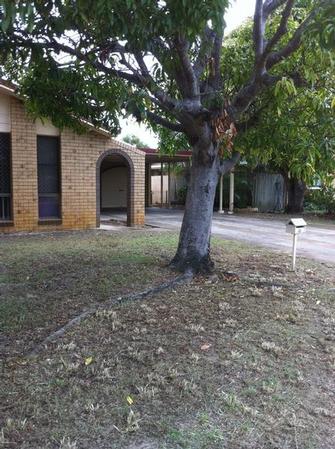 Real Estate Clean Up
JTH Real Estate are experts in selling properties. When they need a house presented well to the public they call on VIP Lawns and Gardens Hervey Bay
Testimonials
From: Anonymous
Oliver returned my call within 30 minutes of my initial enquiry and he came out the same day to quote the job. Even though he was almost booked out, I was grateful the he was able to complete the job for me as I was going away shortly. The service was wonderful and I would be happy to recommend Oliver and VIP due to promptness and professionalism I received.
Thanks Oliver.
---