Request a quote. Your local franchisee will call you.
Garden Services, Maintenance & Lawn Mowing in the Hobart area.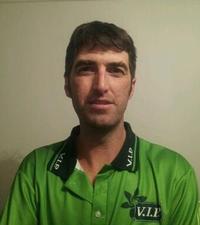 Lawn Maintenance
Your home deserves a beautiful, lush, green lawn without you making extra effort every weekend.
Give V.I.P. a call on 13 26 13 to organise looking after your lawn on a regular basis.
A typical lawn maintenance job involves mowing, edging, weeding and fertilising.
I can also consult on the different types of lawn appropriate for the Tasmanian climate and local soil conditions.
Garden Maintenance
You deserve the feeling of pride knowing that your garden is the best it can be. Let me look after your garden like I look after my own - with care and attention to detail.
A typical Garden Maintenance program includes weeding, pruning, mulching and fertilising.
Gutters
Full gutters can be a fire risk in the hotter months and a flood risk whenever it rains.
If you notice your gutters are a bit full, give V.I.P. a call on 13 26 13.
Hedge Trimming
A well pruned hedge is a source of pride for your home.
There is a secret pleasure in looking down the line of a perfectly straight, well-trimmed hedge.
If you have a tall hedge along your boundary or individual trees, we have the tools and the skills required to make your hedge look fantastic all year round.
Cleanups and Rubbish Removal
If you've done a big effort in the garden last weekend, give V.I.P. a call to safely remove the clippings, rubbish and extras that have been produced. My rates are very reasonable.
Please select the service you are interested in below: