Request a quote. Your local franchisee will call you.
Garden Services, Maintenance & Lawn Mowing in the Port Sorell area.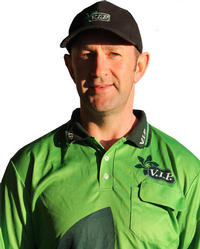 Happy Customers and Reliable service
My happy customers include home owners, renters, offices, retail stores, strata corporations, real estate agents, factories, warehouses and government departments.
I service Port Sorrell and surrounding areas including:
Deloraine 7304
Elizabeth Town 7304
Hawley Beach 7307
Moriarty 7307
Panorama Heights 7310
Shearwater 7307
Wesley Vale 7307
I am contactable on 13 26 13.
Lawn Maintenance
You deserve a beautiful, lush, green and weed-free lawn that is the pride of your home.
Let me create it for you!
A typical lawn maintenance plan includes: mowing, edging, weeding and fertilising.
Garden Maintenance
You deserve the feeling of pride knowing that your garden is the best it can be.
Let me look after your garden like I look after my own -- with care and attention to detail.
A quality Garden Maintenance program includes weeding, pruning, mulching and fertilising.
I can also provide consultation on plant selection for the Port Sorell soil conditions.
Yard Cleanups and Rubbish Removal
Not only do I remove the prunings and trimming from the work I do for you, but if you have done your own clean up or working bee, let me organise the rubbish removal.
If you have a yard that just needs a tidy up - even though it doesn't have much lawn - give V.I.P. a call.
Gutters
Full gutters can be a fire risk in the hotter months and a flood risk whenever it rains.
Full gutters also make it more difficult to collect a decent amount of rain water.
If you notice your gutters are a bit full, give V.I.P. a call on 13 26 13. Two storey premises are not a problem.
Ride-On Mowing
One of my favourite tools is the ride-on mower.
This makes short work of large areas of lawn, no turf job is too big or too small - give V.I.P. a call for a no obligation, free quote.
My corporate clients particularly like that having a ride-on mower makes it more cost effective for them.
High Pressure Cleaning
In winter especially, driveways and patios can get a layer of moss and lichen on them that makes them very slippery.
This is a big concern if you have elderly visitors to your home.
The way to fix this is with a high pressure clean.
You'll be amazed at the results - soon your driveway will be clean and slip free!
Hedge Trimming
A well pruned hedge is a source of pride for your home. There is a great pleasure in looking down the line of a perfectly straight, well trimmed hedge.
If you have a tall hedge along your boundary or individual trees, I have the tools and the skills required to make your hedge look fantastic.
No obligation free quote
Call 13 26 13 for a free no obligation free quote - I look forward to meeting you!
Please select the service you are interested in below:
Testimonials
From: David - Hawley Beach
Julian is always very professional, friendly and easy to deal with and offers a great lawn and gardening service.
I highly recommend him and V.I.P.

David
Hawley Beach
---
From: Dorothy - Port Sorell
I have been using vip services for app. 5 - 6 years.
Since Julian took over in December I have been very impressed with the services he has provided.
He is friendly and reliable and I would certainly recommend Julian to anyone.

Dorothy N.
Port Sorell

---