Request a quote. Your local franchisee will call you.
Garden Services, Maintenance & Lawn Mowing in the Nedlands area.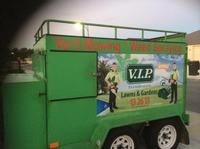 Lawn Mowing & Whipper Snipping
Hedge-Trimming & Pruning
Weed control Mat Installations, Mulching & Landscaping
Weeding, Garden Clean-Ups, Green Waste Removal
Handyman work
Tree Lopping, Gutter Cleaning, Reticulation Repair & Installation & More!
Lawn Maintenance
Your lawn deserves to look the best it can.
Let me take the hassle out of looking after your lawn by providing a comprehensive mowing, edging, weeding, and fertilising plan. I can also core and aerate your lawn.
All lawn maintenance plans take into account Perth's dry climate and the local soil conditions in Nedlands and surrounds.
Give V.I.P. a call on 13 26 13 with your lawn requirements - I'll be only to happy to provide a no-obligation free quote for your consideration.
Garden Maintenance
All of my customers are proud of their beautiful, lush gardens.
Give V.I.P. a call to go through a maintenance plan for your garden.
I'll discuss with you: weeding, fertilising, pruning, hedging, mulching, and plant selection for the Perth climate.
I can also perform garden makeovers and landscaping -- just like on TV!
Gutters
Full gutters can be a fire risk in the hotter months and a flood risk whenever it rains.
A leaking gutter can cause all sorts of problems if it leaks into wall gaps or gets under the foundations of your home.
If you notice your gutters are a bit full, give V.I.P. a call on 13 26 13.
Rubbish Removal
There is nothing better than getting the motivation to do a big clean-up.
Not only do I remove any of the cuttings and trimmings that I create when I look after your lawn and garden, but I can also provide a rubbish removal service for any extra clean-up you have done.
Hedge Trimming is a Specialty!
A well-pruned hedge is a source of pride for your home.
I take great joy in hedging particularly for many of my Strata Corporation customers.
If you have a tall hedge along your boundary or individual trees, I have the tools and the skills required to make your hedge look fantastic.
Ride-On Lawn Mowing
I have a commercial grade ride-on mower that is perfect for mowing large areas of turf or small acreage.
I use the ride on mowers at schools,sporting clubs and workplaces with larger areas of lawn.
This allows large areas of lawn to be mowed at a cost effective price.
Mulching
I believe that it is so important to mulch regularly; not only does it give a great appearance but it's good for your gardens, saving water and keeping them moist for a longer period of time. Ask me about it, you never know what a good mulch job can do for your gardens.
High-Pressure Cleaning
Do you have any paving, concrete liquid limestone, or swimming pool areas that are looking a little old or dirty? A good high-pressure clean does the job.
Weed Spraying
I hold a current weed spraying licence which gives you the peace of mind that you have someone spraying who knows what they are doing. The chemicals that I use are not the local chemicals that you buy from a hardware store, they are high quality and they won't harm you or your lawn or plants .
Call 13 26 13 for a free, no obligation quote. I look forward to meeting you!
Please select the service you are interested in below:
Photos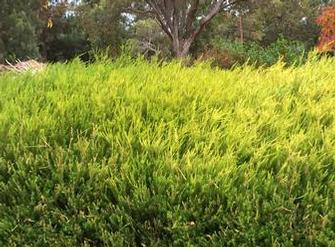 Beautiful lush green hedge in Nedlands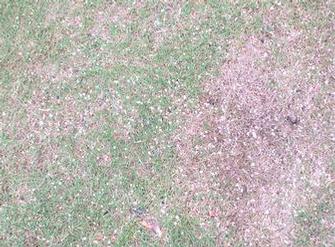 before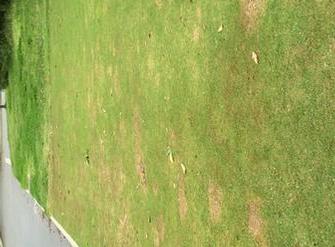 After two weeks