Request a quote. Your local franchisee will call you.
Garden Services, Maintenance & Lawn Mowing in the Aldinga Beach area.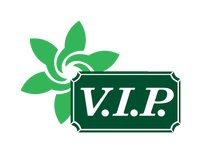 I service Aldinga Beach 5173​ and surrounding suburbs including:
Lawn Maintenance
You deserve a beautiful, lush green lawn that you are proud of and the kids can play on.
Let me save you some time that you can spend on other important things.
A typical lawn maintenance plan includes mowing, edging, fertilising and weeding.
Garden Maintenance
A beautiful garden is a source of pride for you.
I want your garden to be the best it can be.
To that end I can prune, hedge, weed, fertilise and consult on plant selection for the Aldinga Beach area and soil conditions.
Gutters
Full gutters can be a fire risk in the hotter months and a flood risk whenever it rains.
Don't get stuck cleaning your gutters in the middle of a thunderstorm!
If you notice your gutters are a bit full, give V.I.P. a call on 13 26 13.
Yard Cleanups and Rubbish Removal
Not only do I remove the prunings and trimming from the work I do for you, but if you have done your own clean up or working bee, let me organise the rubbish removal.
Hedge Trimming a Specialty!
A well pruned hedge is a source of pride for your home.
I take great joy in hedging particularly for many of my Strata Corporation customers.
If you have a tall hedge along your boundary or individual trees, I have the tools and the skills required to make your hedge look fantastic.
Free no obligation quote
Call me on 13 26 13 for a free no obligation quote. I look forward to meeting you!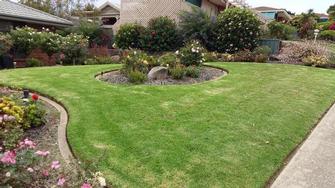 Photos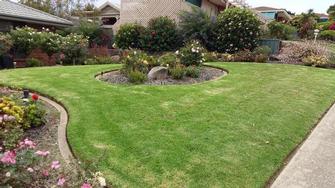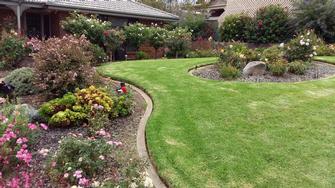 One of my well maintained gardens and lawns in Aldinga Beach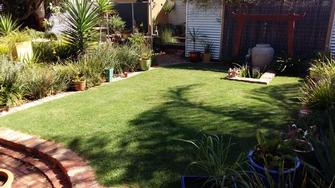 Another well manicured lawn in Aldinga Beach