Request a quote. Your local franchisee will call you.
Garden Services, Maintenance & Lawn Mowing in the Green Point area.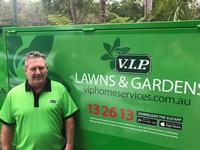 Being a franchisee enables me the freedom to work outdoors and conduct my business in a worry free manner with the support of a well-run and respected franchise in V.I.P.
If you are needing some work done and want to free up your time, let me take care of this for you. Give V.I.P. a call on 13 26 13.
GOVERNMENT INFECTION CONTROL CERTIFIED (COVID-19) MARCH 2020
Lawn Maintenance
Your home deserves a beautiful, lush, green lawn without you making extra effort every weekend.
Give V.I.P. a call on 13 26 13 to organise looking after your lawn on a regular basis.
A typical lawn maintenance job involves mowing, edging, weeding and fertilising.
Garden Maintenance
I also mulch and prune your garden, as well as providing a rubbish removal service for rubbish in addition to lawn cutting or tree trimmings.
All of my customers enjoy their beautiful gardens on a daily basis. Let me make your garden the best it can be.
I will organise your garden's weeding, mulching, pruning and fertilising requirements.
Hedge Trimming
A well pruned hedge is a source of pride for your home. There is a great pleasure in looking down the line of a perfectly straight, well trimmed hedge.
If you have a tall hedge along your boundary or individual trees, I have the tools and the skills required to make your hedge look fantastic.
Rubbish Removal
Not only do I remove any of the cutting and trimmings I create when I look after your lawn and garden, but I can also provide a rubbish removal service for any extra clean up you have done.
This is a great service to ensure that your home or workplace remains as tidy as it can be.
Gutters
Full and blocked gutters are a fire risk in the Summer and a flood risk whenever it rains.
Let me look after the often dangerous job of cleaning your gutters.
I can do it as a once off or as part of my normal garden and lawn maintenance plan. You will never have to get up on the roof in the middle of a rain storm again!
No obligation free quote
When you request a no obligation free quote for your home, I will meet with you personally and go through your lawn and garden's needs so you can get exactly what you want for a fair price.
Give V.I.P. a call on 13 26 13 - I look forward to meeting you!
Please select the service you are interested in below:
Photos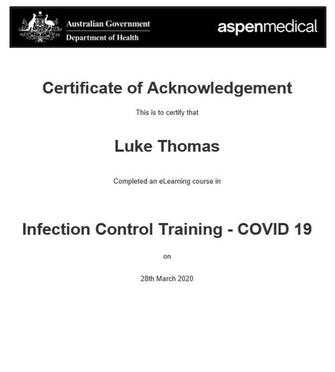 GOVERNMENT INFECTION CONTROL CERTIFIED (COVID-19) MARCH 2020