Request a quote. Your local franchisee will call you.
Garden Services, Maintenance & Lawn Mowing in Brassall and the Ipswich City area.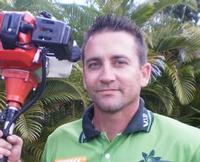 GOVERNMENT INFECTION CONTROL CERTIFIED (COVID-19) APRIL 2020
I am a proud dad of two and have spent years creating a 'family friendly' and low maintenance garden and lawn on my acreage property. I love nothing more than spending my spare time outdoors with my family.
The Queensland lifestyle is made for outdoor living. I look forward to maintaining your outdoor living space while you enjoy the more important things in life.
Lawn Maintenance
You deserve a beautiful, lush green lawn that you are proud of and the kids can play on.
Let me save you some time that you can spend on other important things.
A typical lawn maintenance plan includes mowing, edging, fertilising and weeding.
Garden Maintenance
A beautiful garden is a source of pride for you.
I want your garden to be the best it can be.
To that end I can prune, hedge, weed, fertilise and consult on plant selection for the Brassall area and soil conditions.
Hedge Trimming
There is a simple pleasure in looking down the line of a neatly trimmed hedge.
If you have a hedge that you want to encourage, give V.I.P. a call.
Not only can I perform the regular trimming a nice hedge requires but I can also consult on fertilising and weeding of your garden to ensure you have the beautiful garden you deserve.
Gutters
Full gutters can be a fire risk in the hotter months and a flood risk whenever it rains.
Don't get stuck cleaning your gutters in the middle of a thunderstorm!
If you notice your gutters are a bit full, give V.I.P. a call on 13 26 13.
Free no obligation quote
Call me on 13 26 13 for a free no obligation quote. I look forward to meeting you!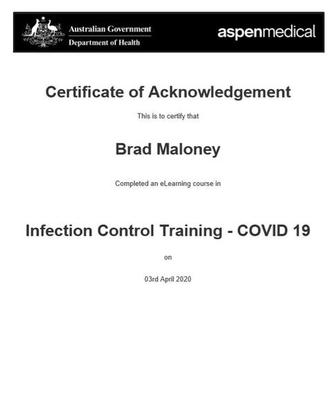 Please select the service you are interested in below:
Photos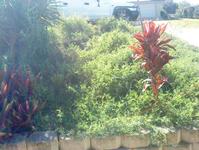 Garden Maintenance Fernvale Before
Garden Maintenance - Fernvale before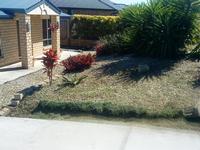 Garden Maintenance - Fernvale After
Garden Maintenance - Fernvale After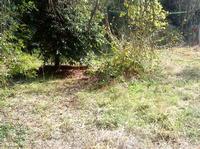 Yard Clean up - Saddliers Crossing Before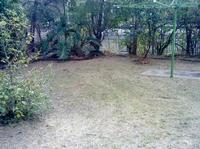 Yard Clean up Saddliers Crossing - After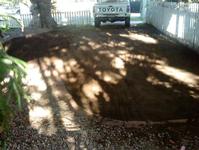 Turf laying - Coalfalls Before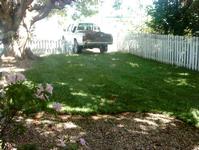 Turf Laying - Coalfalls After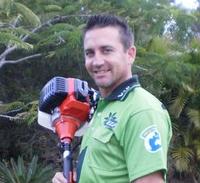 lawnmowing Brassall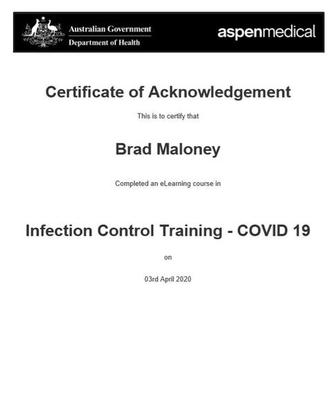 GOVERNMENT INFECTION CONTROL CERTIFIED (COVID-19) APRIL 2020
Testimonials
From: Chad, Saddliers Crossing
We are so 'house proud' and so very happy with the service Brad provides. We've got the best garden in the street now! Friendly service that doesn't break the bank!
---
From: Deanne, Fernvale
Thanks Brad! Not only does our lawn look fantastic, we've got more time to spend with the family!
Call Brad for V.I.P. care....reliable, affordable service.
Thankyou Thankyou!
---
From: Paula, Lawn Mowing / Garden Maintenance Customer, Brassall
Great job on my driveway in Brassall, QLD Brad! It has never looked so neat, tidy and clean! Thankyou
---
From: Daggi, Garden Renovation Customer, Chapel Hill
Thank you for your hard work at my house in Chapel Hill on Thursday 3rd of March 2011, the back yard is coming along excellently. You've done a great job; and I can't wait for the instant turf to be installed. Lovely!
---
From: Michelle, Lawn Mowing Customer, Bundamba
Brad Maloney provides a wonderful and affordable V.I.P. lawn mowing and lawn care service to my home in Bundamba. Very very reliable and a good job done every time. Would highly recommend his lawn mowing, lawn care and gardening services to all.
---
From: Kathryn, Hattonvale
My husband works long hours and as a busy mum of 3, we found it hard to maintain our acreage and didn't want to spend our weekends mowing! A friend told me to get into contact with Brad from V.I.P. Home Services and he was here the next day! Our lawn looks great and it was a pleasure to receive such friendly and affordable service.
---
From: Rhonda, Bundamba
The tree trimming looks fantastic Brad - job well done! Thankyou so much
---