Request a quote. Your local franchisee will call you.
Garden Services, Maintenance & Lawn Mowing in the Carramar area.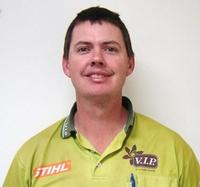 I service ​Carramar 6031 ​and surrounding suburbs including:
Ashby 6065
Jandabup 6077
Mariginiup 6078
Pinjar 6078
Sinagra 6065
Tapping 6065
Wanneroo 6065
Vertimowing a Specialty!
Vertimowing (called scarifying in the eastern states) is the process of removing an excess build up of thatch on your lawn.
As a general rule of thumb, the more aggressive the lawn variety the more frequent it will require vertimowing.
Lawn thatch is the build up of dead stolons (runners) on top of the soil. As lawns continue to grow and regenerate new stolons, the old stolons will die off underneath the new growth. Over a period of time these dead stolons continue to build up into a thicker mat.
Apart from the ugly appearance left after lawn mowing, as the thatch layer continues to increase in thickness, less and less of the roots from the new stolons manage to grow into the soil, the lawn slowly starves from lack of nutrients over a period of many years.
The second effect is that a lot of water will become trapped in the thatch layer, much of this trapped water will never make it into the soil, but will evaporate instead.
An ugly appearance, and increasing poor health from lack of nutrients and water make lawn vertimowing vital in the continuing health of our lawns.
When properly completed, the vertimowing process will return a more level appearance to the lawn, as well as leaving a far more beautiful finish after mowing.
Let me look after your vertimowing needs to get you lawn lookiung the best it can be! - Call 13 26 13.
Lawn Maintenance
You deserve a beautiful lawn that is a source of pride for your home.
A typical lawn maintenance job involves mowing, vertimowing, edging, weeding and fertilising.
I also consult with you on an ongoing lawn management plan for the Carramar area and Perth climate.
Garden Maintenance
Your garden needs to be a source of pride for your home.
A typical garden maintenance program includes pruning, mulching, triming, weeding and fertilising.
I also consult with you regarding plant selection and the goals of your garden.
Cleanups and Rubbish Removal
If you've done a big effort in the garden last weekend, give V.I.P. a call to safely remove the clippings, rubbish and extras that have been produced.
My rates are very reasonable.
Gutters
Full gutters can be a fire risk in the hotter months and a flood risk whenever it rains. If you notice your gutters are a bit full, give V.I.P. a call on 13 26 13. Two storey premises are not a problem.
Happy Customers
When you request a no obligation free quote for your home, I will meet with you personally and go through your lawn and garden's needs so you can get exactly what you want for a fair price.
Give V.I.P. a call on 13 26 13 - I look forward to meeting you!
Please select the service you are interested in below: