Request a quote. Your local franchisee will call you.
Garden Services, Maintenance & Lawn Mowing in Castle Hill and the Sydney area.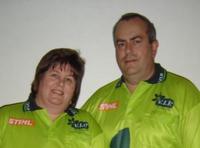 Linda and I have been with VIP Home Services since September 2009. Prior to owning our VIP Lawn Mowing Franchise, I worked as a Storeman with BOC and my wife, Linda, was a Business Development Manager with DHL.
What we enjoy about owning our VIP Lawn Mowing Franchise is working together as husband and wife, not working for a boss, getting fitter and being in control of our life.
Linda and I felt we needed a change from our current lifestyle. Our children have now grown up and we were looking for a new direction to take in our lives together. Buying a VIP Lawn and Garden Franchise is the best thing we've done in all the years we have been together (apart from getting married!).
We really enjoy working together every day and as we both have different skill sets, we complement each other. It is great to talk to nice people every day and know you are helping them.
Please select the service you are interested in below:
Photos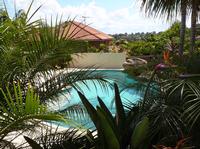 Pool
A tropical oasis made possible by the right plants.
Splash of Colour
Normal size Bird of Paradise in flower has some beautiful colours.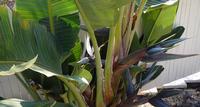 In Flower
A giant Bird of Paradise in flower.
Garden With A Difference
Tall palms and large plants help give that special effect.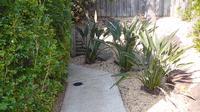 Make A Path!
Maraya Hedge and Bird of Paradise to frame a walkway.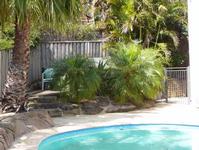 Entertainment Area
Palms around the pool area.
Testimonials
From: Chris Normyle
Greg and Linda have been doing my lawn since they started with V.I.P. Garden Maintenance and Lawn Mowing service. I am very impressed with their professionalism and friendly attitude. It is also nice to see a couple working this business and they always seem so happy.
I'm retired and need a bit of help around the house from time to time. Greg is a skilled handy man and has helped me quite a bit since he started doing my lawns with various jobs which need doing around the home.
I would not hesitate to recommend them to anyone looking for a professional lawn and garden service.
---