Request a quote. Your local franchisee will call you.
Garden Services, Maintenance & Lawn Mowing in the Lidcombe area.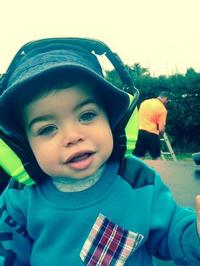 GOVERNMENT INFECTION CONTROL CERTIFIED (COVID-19) APRIL 2020
Professional, Reliable and Friendly Service
We service both homes and businesses. Many of our customers have been with us long term.
We take pride in our work and also the knowledge that our customers find us trustworthy.
We service Lidcombe and surrounding areas.
You can call us on 13 26 13.
Beautify Your Home or Business
Have your lawns and edges regularly serviced.
A beautiful lawn gives the perfect first impression to your friends, family and guests.
We also spray weeds, both in the lawn and around your premises.
Garden Maintenance
Garden overgrown? Neglected? Would you like a new garden created?
Jan really enjoys taking care of gardens and would be happy to dsicuss and provide ideas.
We have the equipment to trim hedges and prune small trees.
Ask us about the plants suitable for the Lidcombe soil conditions and your lifestyle.
Hedge Trimming
A well pruned hedge is a source of pride for your home.
There is a secret pleasure in looking down the line of a perfectly straight, well-trimmed hedge.
If you have a tall hedge along your boundary or individual trees, we have the tools and the skills required to make your hedge look fantastic all year round.
Gutters
Full gutters can be a fire risk in the hotter months and a flood risk whenever it rains.
Don't get stuck cleaning your gutters in the middle of a thunderstorm!
If you notice your gutters are a bit full, give V.I.P. a call on 13 26 13.
Clean-ups and Rubbish Removal
If you've done a big effort in the garden last weekend, give V.I.P. a call to safely remove the clippings, rubbish and extras that have been produced.
Free, no obligation quote
Call us on 13 26 13 for a free no obligation quote. We look forward to meeting you!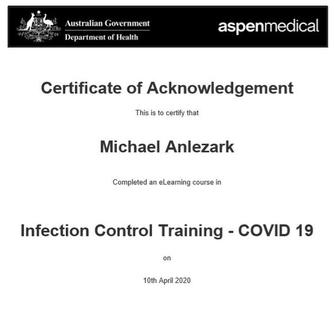 Please select the service you are interested in below:
Photos

Before & After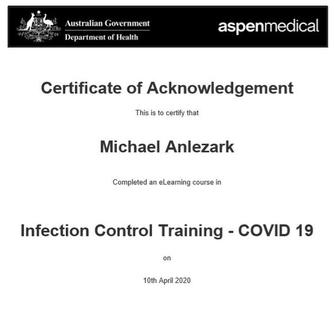 GOVERNMENT INFECTION CONTROL CERTIFIED (COVID-19) APRIL 2020
Testimonials
From: Sarah
We have been using V.I.P. for over a year. We are very pleased with their service and our lawn. The grass is weed-free and we can always depend on Jan to keep our grass and gardens looking good. We have recommended them to all of our neighbours.
---
From: Thomas
Good company all around, they do what they say they will for a fair price and are very accommodating. They have good attention to detail and clean up well. I would recommend them for any yard work and garden work. I've used them for both.
---
From: Maria
Thank you Michael for the excellent service you have provided to my mother & father. The lawns always look great & it's nice to know they can continue living at home with the yard taken care of.
---
From: Peter
Michael has been taking care of the grounds of my Silverwater business for over 20 years. My clients often mention how well-presented our lawns and garden areas are.
---