Request a quote. Your local franchisee will call you.
Garden Services, Maintenance & Lawn Mowing in the Lane Cove area.
GOVERNMENT INFECTION CONTROL CERTIFIED (COVID-19) APRIL 2020
I service ​Lane Cove 2066 ​and surrounding suburbs including:
Lane Cove North 2066
Lane Cove West 2066
Riverview 2066
Lawn Maintenance
You deserve a beauitful lawn that is the pride of your home.
Let me save you some time that you can spend on other important things.
A typical lawn maintenance plan includes mowing, edging, fertilising and weeding.
I have both coring and scarifying machines to assist with lawn renovations.
I also consult with you on your lawns needs in relation to the Lane Cove soil conditions and the Sydney climate.
Garden Maintenance
Making a garden look its best takes time. Time you would rather spend with your family.
Let me take the burden off you by providing a profesisonal gardening plan including weeding, fertilising, planting, pruning and hedging.
Gutter Cleaning
Choked gutters are a dual risk: a fire risk in summer and a flood risk wherever it rains.
No-one wants to be up in the middle of the night cleaning gutters in a thunder storm - so give V.I.P. a call on 13 26 13 to look after your gutters on a regular basis or as a once off.
Hedge Trimming
A well pruned hedge is a source of pride for your home.
If you have a tall hedge along your boundary or individual trees, I have the tools and the skills required to make your hedge look fantastic.
No obligation free quote
For a no obligation free quote call 13 26 13 - I look forward to meeting you!
Please select the service you are interested in below:
Photos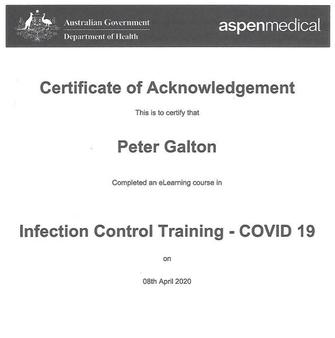 GOVERNMENT INFECTION CONTROL CERTIFIED (COVID-19) APRIL 2020