Request a quote. Your local franchisee will call you.
Garden Services, Maintenance & Lawn Mowing in the Port Macquarie area.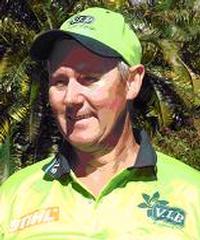 We have been providing high quality reliable lawn and garden service to clients in the Hastings area for over 10 years.
We are a garden maintenance business specialising in all facets of gardening and landscaping on domestic, residential, acreage, industrial and commercial properties.
Ride on mowing
We have a range of professional zero turn ride-on mowers that are perfect for mowing large areas of turf and small acreage lots.
Lawn & Garden Maintenance
Do you want to bring your garden back to life but do not have the time? Give us a call for a free quote. We are experts in lawn mowing, Gardening and Landscaping in Port Macquarie and are fully insured.
We believe that you deserve a beautiful garden to enjoy without having to spend a lot of time working on it that you can better spend with your family.
We understand how important it is to have a great looking garden full of healthy green plants and lawn. That is why we have a team of qualified gardeners with more than 20 years of combined experience in landscaping, who are constantly trained and developed to stay updated with the latest and most efficient methods in the industry. With our extensive knowledge in landscaping, we know how to care for all types of lawns and provide landscape designs and makeovers.
We are reliable, prompt & provide quality service
VIP Home Services Port Macquarie is a family owned and run lawn and garden business which operates on the motto "It's a matter of pride". We are locals employing locals to service the local community.
Our happy customers include Home Owners, Offices, Shopping Centres, Strata Corporations, Real Estate Agents, Light Industrial, Residential Villages & Nursing Homes.
Garden Makeovers & Landscaping
We can work with you to come up with a maintenance program to ensure your garden is in top condition all year round. From spraying your lawn and garden for weeds or grubs and bugs, fertilising your lawn and garden, to trimming those hedges and edges, pruning that tree or shrub, or fixing that irrigation system or installing a new one to keep those plants and lawn watered -- we can help. We can also assist you choose the right type of mulch for your situation, or the right plant or turf for that special location, we will even plant it for you.
We have successfully addressed the lawn mowing, landscaping, vegetation management and gutter cleaning for the locals of Port Macquarie. At VIP Home Services Port Macquarie we ensure customer satisfaction by utilising a variety of gardening equipment such as ride-on mowers, chainsaws, pole saws, hedge trimmers, and stump grinders. You are guaranteed a greener and fresher garden at VIP Home Service Port Macquarie.
Hours of operation:
Sunday
10:00 am–4:00 pm
Monday
7:00 am–5:00 pm
Tuesday
7:00 am–5:00 pm
Wednesday
7:00 am–5:00 pm
Thursday
7:00 am–5:00 pm
Friday
7:00 am–5:00 pm
Saturday
7:00 am–5:00 pm
Payment method:
Account
Cash
Mastercard
Visa
No obligation free quote
Give V.I.P. a call for a no obligation free quote on 13 26 13. I look forward to meeting you!
Please select the service you are interested in below: