Request a quote. Your local franchisee will call you.
House Cleaning Services in the Paralowie area.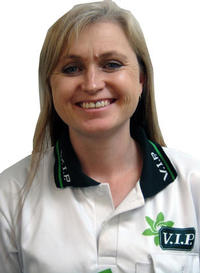 I service ​Paralowie 5108 ​and surrounding suburbs including:
Gillman 5013​
Hendon 5014
Ottoway 5013
Queenstown 5014
Rosewater 5013
Tennyson 5022
West Lakes Shore 5020
Your Home is Unique
There is nothing better than getting home at the end of the day to a freshly cleaned home.
It is one of the most relaxing feelings I know!
Your home has specific cleaning needs. When you request a quote I will meet with you in person and go through the special requirements of your home's cleaning.
You can rest assured that you will be talking to the business owner who will actually be doing the clean meaning you will get exact what you require every time.
Attention to Detail
I pride myself on attention to detail in getting your home clean. For example, there are many spots that other cleaners miss.
I can show you these when you request a quote.
Oven Cleans a Specialty
A clean oven uses less energy, gets to temperature more quickly and stays at that temperature with minimum fluctuation.
This enables your cooking to be a perfect as my cleans!
Normally ovens need a thorough cleaning annually but many benefit from a quarterly spruce up. Give V.I.P. a call on 13 26 13 for a quote on cleaning your oven.
Exit Cleans and Spring Cleans
Most landlords require a vacating tenant to organise an Exit Clean.
This is a thorough clean of the entire house to ensure it is ship shape for new tenants.
For a home owner these can be called Sping Cleans (although they can be done in any season!).
The quote process
When you request a free, no obligation quote by calling 13 26 13, we will meet and go through your homes cleaning needs.
We'll discuss the bathrooms, bedrooms, lounge, family room, kitchen, hallways and all other spaces.
From these I provide a quote for your consideration.
Free, No Obligation quote
Call 13 26 13 for a free no obligation quote. I look forward to meeting you!
Please select the service you are interested in below:
Testimonials
From: Morag Riddell
21 February 2018
To whom it may concern,
I first met Rayna and Allen Gourlay nearly seven years ago after I contacted VIP to organise a quote to clean the house I had just leased in Flinders Park. It is always a challenge when you provide someone a key to your home to know whether this is the right decision or not. Right from day one, I found I didn't have to worry about providing Rayna and Allen access to my home as they proved to be trustworthy right from day one.
On the odd occasion when they were not able to make their usual cleaning day, I was always advised of this as soon as possible and an alternative day was organised. In addition, when I was travelling for significant periods of time, it was never an issue to put the cleaning on hold unitl I came back. Their flexibility was always appreciated.
In terms of the cleaning itself, I always loved coming home after work after Rayna and Allen had been through. The house was always cleaned to an excellent standard. If there was anything extra that I wanted them to do, it was never an issue.
Unfortunately, they are no longer cleaning my home as I moved out of my house at the end of January 2018 due to my returning to New Zealand to live. Rayna and Allen did an end of lease clean for me and did such a great job that I was able to get my full bond refunded. I call that a job well done.
Overall, I highly recommend Rayna and Allen and I'm quite confident you won't be disappointed with the level of service they will provide.
Yours sincerley,
Morag Riddell.
---