Request a quote. Your local franchisee will call you.
House Cleaning Services in the Rose Park area.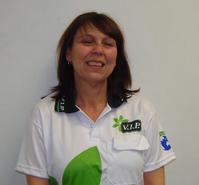 Get your time back!
We specialise in giving back time to our customers by performing those mundane cleaning duties. You deserve to enjoy your weekend - not spending it doing chores. Let us take the hard work off you!
Happy Customers
Our customers include home owners from all walks of life. We service Rose Park and surrounding suburbs and really enjoy leaving homes as clean as we can make them.
We don't just clean, we provided a service
If you decide to take us on as your cleaner, we will meet with you and go over the special requirements of your home as we know that each home is different.
Once we begin cleaning your home, feel free to leave any messages on the kitchen table or give V.I.P. a call as your cleaning requirements change over time.
No obligation quote
You deserve to live in a neat and tidy home. For a no obligation quote - give V.I.P. a call on 13 26 13 - we look forward to meeting you!
Please select the service you are interested in below: