Exit (or Bond) Clean
---
If your lease is up and its time to move, then we can help!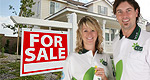 The boxes, the packing, the realisation that you own more "stuff" than you ever thought possible all leads to feeling overwhelmed, anxious and stressed.
Then, there's the cleaning of the empty shell that is left behind.
Well that's something you don't need to deal with - that's what we're here for!
You simply take that last box with you and close the door. We can take care of the rest so you keep the landlord happy and get your bond back!
V.I.P. have been cleaning homes around Australia for more than 20 years. You can be guaranteed that our experience delivers the best results.
We can tailor a package to suit you, your needs and your budget.
A V.I.P. End of Lease Cleaning service includes:
Kitchen cleaning
Bathroom cleaning
Laundry cleaning
Mould removal
Vacuuming
Spring cleaning
Mopping
Dusting
Micro Fibre Cleaning
Window Cleaning
The use of Environmentally Friendly products
Additional services that can be provided include:
Carpet Cleaning
Window Cleaning
Oven Cleaning
Our fully insured, police checked franchisees can provide you with a free, no obligation quote on a tailored package that suits your needs.
Why not book us in today and you can have more time tomorrow.
Simply call 13 26 13 or click here to enquire via email.
Request a quote. Your local franchisee will call you.
Please select your state:
Request a quote. Your local franchisee will call you.