Lawn and Garden Maintenance
---
You know that feeling when you look out the window and see overgrown lawn that resembles a jungle…It's enough to make you close the curtain and walk away!
Not any more…consider your long lawns our opportunity to transform!
Your lawn plays an essential role in the exterior beauty of your home, so its maintenance is important.
Whether it's weekly, fortnightly, monthly or once off lawn mowing that you require, you will receive our outstanding level of service with our Customer Satisfaction Guarantee.
Check out our lawn transformations
V.I.P. have been mowing lawns around Australia for more than 30 years. You can be guaranteed that our experience delivers the best results. After all we have been perfecting our skills for more than three decades.
Check out the top seven reasons to choose V.I.P. for your Lawn Mowing needs here.
We can tailor a package to suit you, your needs and your budget. You can choose from:
Weekly lawn mowing service.
Fortnightly lawn mowing service.
Monthly lawn mowing service.
Once off lawn mowing service.
A tailored package that suits you, your needs and your budget.
A V.I.P. Lawn Mowing service includes:
Perimeter cut
Lawn cuts at height suited to grass type
Lawn cuts at height suited to season
---
Why not book us in today and you can have more time tomorrow.
Simply call 13 26 13 or click here to enquire via email.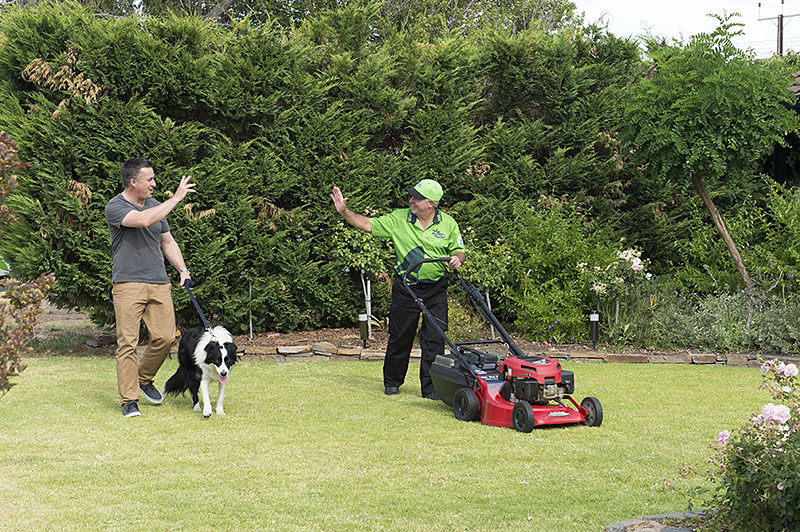 Request a quote. Your local franchisee will call you.