Request a quote. Your local franchisee will call you.
House Cleaning Services in Applecross and the Perth area.
I service ​Applecross 6153 ​and surrounding suburbs including:
Alfred Grove 6154
Ardross 6153
Attadale 6156
Bibra Lake 6163
Mount Pleasant 6153
North Lake 6163
Rossmoyne 6148
Happy Customers
My happy customers include home owners, renters, landlords, real estate agents, and body and strata corps.
I service Applecross and surrounding suburbs in beautiful Perth.
You can contact me on 13 26 13.
Attention to Detail
I pride myself on attention to detail in getting your home clean. For example, many miss cleaning the tops of TVs and DVD players.
This is one area that you know will get looked after when we clean your home.
Exit Cleans and Spring Cleans
Most landlords require a vacating tenant to organise an Exit Clean as part fo their end of lease commitments.
This is a thorough clean of the entire house to ensure it is ship shape for new tenants.
For a home owner these can be called Sping Cleans (although they can be done in any season!).
The Quote Process
When you enquire about a no obligation free quote by calling 13 26 13, I meet with you personally and go through, in detail, the cleaning needs of your home.
We discuss the cleaning needs of you kitchen, bathrooms, bedrooms, hallways, lounge rooms and any other rooms in your home.
Let me know about any pets you have at this time or particular challenges you have around the home.
From there I provide a quote for your consideration.
Communication
From time to time your cleaning needs change.
You may have had house guest or an over pet that has decided to shed it's winter coat for example.
Simply leave a note on the kitchen table with any of your cleaning needs. I check the kitchen table at the beginning of each clean.
I are readily available on the mobile phone and can meet with you in person as needed.
Free, no obligation quote
For a free, no obligation quote give V.I.P. a call on 13 26 13.
I meet with you personally and go through the cleaning needs of each room of your home.
I look forward to hearing from you!
Photos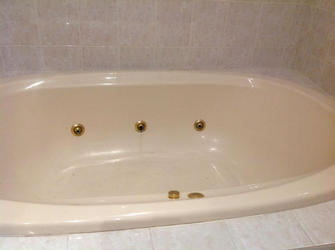 Spa Bath in Applecross - Before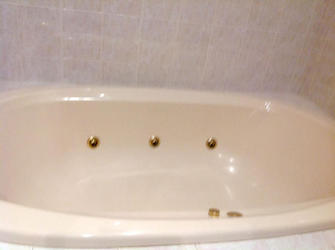 Spa Bath in Applecross - After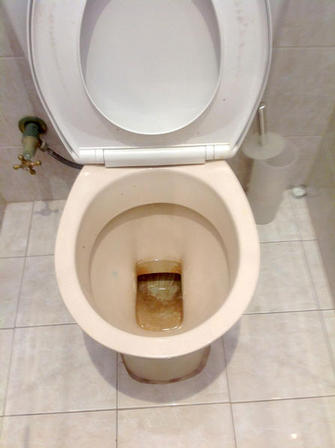 Toilet in Applecross - Before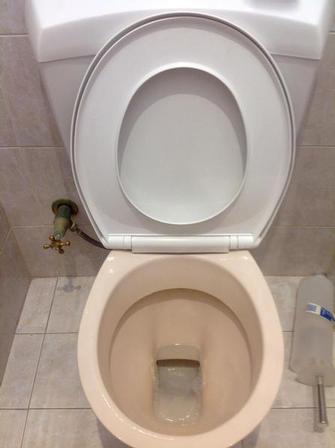 Toilet in Applecross - After