Request a quote. Your local franchisee will call you.
House Cleaning Services in the Mount Barker area.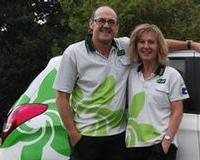 GOVERMENT INFECTION CONTROL CERTIFIED (COVID-19) MARCH 2020
We have great attention to detail. Nothing pleases us more than leaving a customers home and imagining how delighted they will feel when they return home.
We always arrive on time and on the day that has been arranged. We are also flexible with any requested changes of days.
We bring all our own VIP products and equipment with us. Our products are fantastic, great for the environment and don't affect people with asthma or other allergies, or pets.
Our customers say that after our cleaning service, their home always smells fresh - and it sparkles !
We also clean windows and ovens, and are happy to do once off cleans.
Contact us for a quote on 13 26 13 and ask for Vicki and Mike.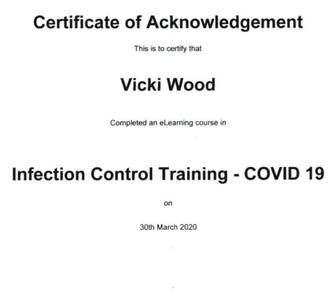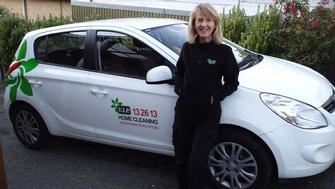 Please select the service you are interested in below:
News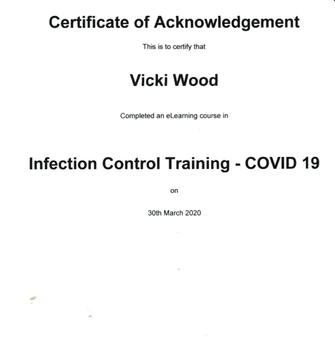 Covid 19 Infection Control Training
01-Apr-2020
Photos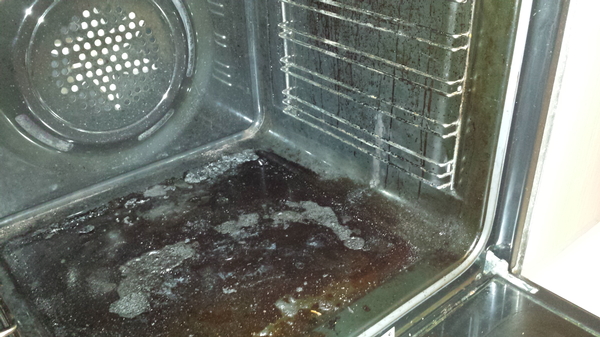 oven before clean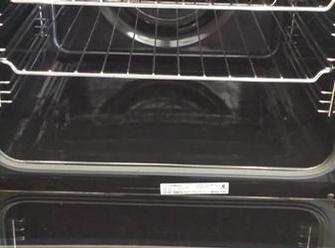 Oven after clean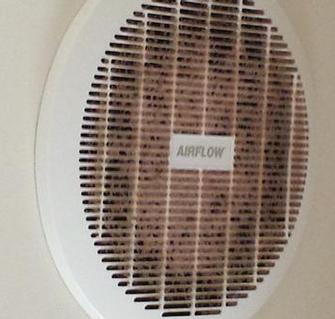 Exhaust Fan - Before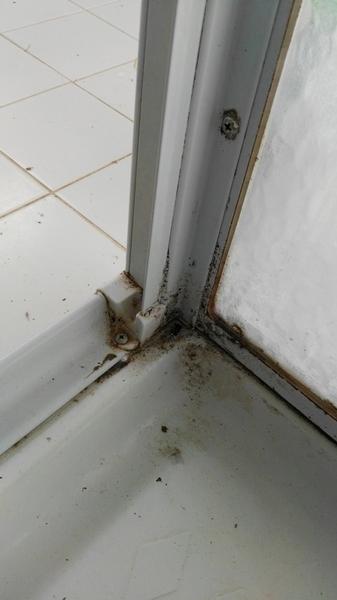 Shower frame before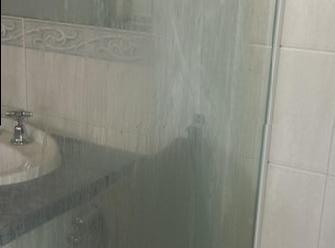 Shower - before clean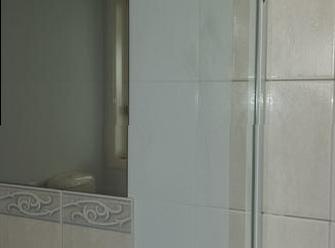 Shower - after clean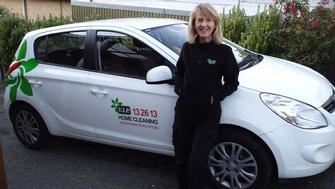 me and my car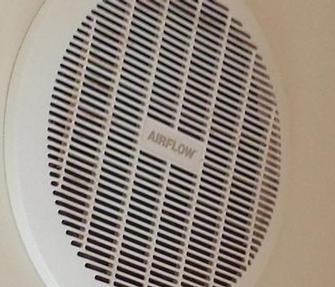 Exhaust fan - after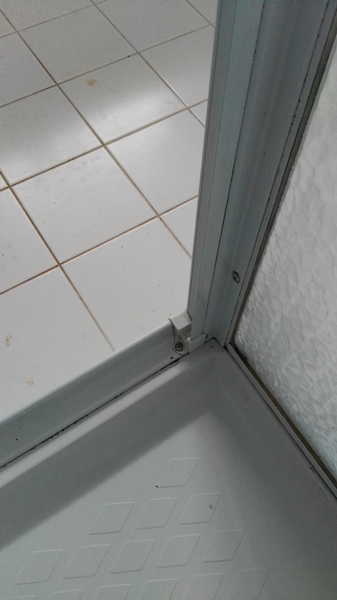 Shower frame after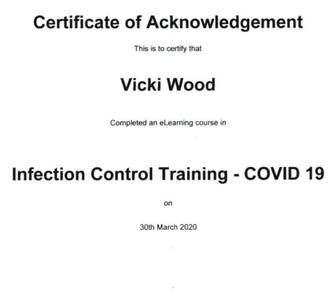 GOVERMENT INFECTION CONTROL CERTIFIED (COVID-19) MARCH 2020
Testimonials
From: Alex (Mount Barker)
Hey guys, sorry for the late message but I forgot to say thank you for this week's clean.
You guys are just too good.

You guys are worth way more than what you charge, its not cleaning you provide... its peace of mind and relaxation.

Thank you for helping us out, especially while Lisa is full belly with our little boy.

Thanks again, you guys give us such joy when we walk into a spotless home.

Have a GREAT weekend.

Cheers
Alex
---
From: Jill and Ray
---
From: Aldgate - regular June 2016
Thank you so much for everything Vicki. It was so lovely to come home to such a clean house.
---
From: June 2015 - regular clean
Hi Vicki
I think you did a great job on the first service!
The kitchen looked amazing. The cupboards, sink, microwave, dishwasher, kettles, toaster, stove all were amazing!! My husband was really impressed with the marble benches...I don't think they have ever looked so good. The bathrooms were fantastic too and just the fact all the bedrooms were vacuumed was great. In fact the whole place looked really great!
Thanks again.
---
From: Exit Clean August 2015
Having contacted VIP cleaners, Vicki was given my details and within a short time had contacted me to arrange an inspection for the work needed carrying out.
Vicki was considerate and professional in manner and came out of hours to do the quote… (working around my work commitments). She arrived punctually and in uniform.
Did a quick inspect then written quote, verbally going over details, then left it with me to contact her if wanting to go ahead.
Vicki and her team came on the arranged day and left the house immaculate. Everything had been carried out to a high standard. I think that some things quoted (e.g. the timber venetians which there were 15 of) took more work than expected but Vicki absorbed the extra time spent into her quote and still charged me the agreed amount. Her eye for detail and the need for her to leave the place in an immaculate state meant that some insides of windows (that definitely were not in the quote) were also wiped over.
I was extremely happy with the job Vicki and her crew did and felt that the house was in an even better state than when the new owners had inspected the house to buy.
I am very happy to recommend Vicki and her team of cleaners to anyone.
---