Request a quote. Your local franchisee will call you.
House Cleaning Services in the Cherrybrook area.
GOVERNMENT INFECTION CONTROL CERTIFIED (COVID-19) APRIL 2020
I am fully committed to providing a reliable, professional and personal cleaning service to my customers. Since 2002 I have built up a solid and trustworthy relationship within my local community. So if you need a home cleaning service, please call 13 26 13 and I will be there to provide you with high standard cleaning service.
I service Glenorie and surrounding suburbs.
My happy customers include
Home Owners
Landlords
Tenants
Real estate agents
Offices
The quote process
When you request a free, no obligation quote by calling 13 26 13, we will meet and go through your homes cleaning needs. We'll discuss the bathrooms, bedrooms, lounge, family room, kitchen, hallways and all other spaces.
Now is the time to let me know and specific requirments or expectations that you have for your cleaning.
From there I provide a quote for your consideration.
Good Communication
Once I commence cleaning your home, just leave a note on the kitchen table if required.
I know your cleaning requirements can change from time to time.
You can also call me on the mobile as well.
So call 13 26 13 today to organise your free, no obligation quote - I look forward to meeting you!
Attention to Detail
I pride myself on attention to detail in getting your home clean. For example, there are many spots that other cleaners miss.
I can show you these when you request a quote.
Exit Cleans and Spring Cleans
All landlords require a vacating tenant to orgainse an Exit Clean.
This is a thorough clean of the entire house to ensure it is ship shape for new tenants.
For a home owner these can be called Sping Cleans (although they can be done in any season!).
Oven Cleans a Specialty
Your oven needs a deep clean at least once a year to ensure it is working correctly.
A clean oven gets to temperature more quickly and stays at that temperature with minimum fluctuation.
This enables your cooking to be a perfect as my cleans!
Normally ovens need a thorough cleaning annually. Give V.I.P. a call on 13 26 13 for a quote on cleaning your oven.
Free, No obligation quote
You deserve a clean home. Give V.I.P. a call for a no obligation free quote on 13 26 13 - I look forward to meeting you!
Please select the service you are interested in below:
Photos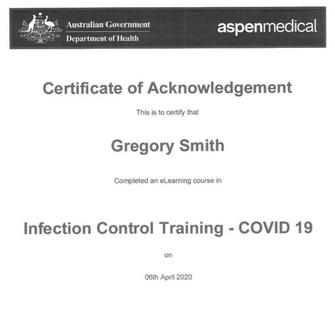 GOVERNMENT INFECTION CONTROL CERTIFIED (COVID-19) APRIL 2020