Request a quote. Your local franchisee will call you.
House Cleaning Services in the Busselton area.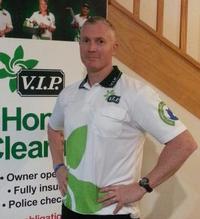 I am willing and able to tackle any hard-to-clean jobs...and will surprise you with the end result!
Happy Customers
My happy customers include home owners, landlords, tenants, property managers and business owners.
I service Busselton 6280, and the entire South West region.
Give V.I.P. a call on 13 26 13.
The quote process
When you request a free, no obligation quote by calling 13 26 13, I will meet and go through your home's cleaning needs.
We'll discuss the bathrooms, bedrooms, lounge, family room, kitchen, hallways and all other spaces.
Here is a perfect time to let me know any particular requirements you may have.
From this meeting I provide a quote for your consideration.
Exit/Vacate Cleaning
Most landlords/property managers require a vacating tenant to organise an exit clean.
This is a thorough clean of the entire house to ensure it is ship shape for the new tenants.
I can sort the inside and outside of the house, than work closely with the real estate manager after the inspection to get your bond release signed off.
Window Cleaning
Keep your windows and view looking great all year round, just book me in to sort your windows, tracks and frames and any nearby cobwebs.
Office Cleaning
You need to be focussed on the running of your business, let me focus on keeping your office looking sharp and presentable for when clients/customers visit. You dont want to scare off potential business with a dirty office.
You deserve a clean home and office. Give V.I.P. a call on 13 26 13.
Please select the service you are interested in below:
Photos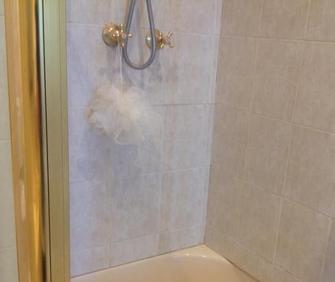 Shower work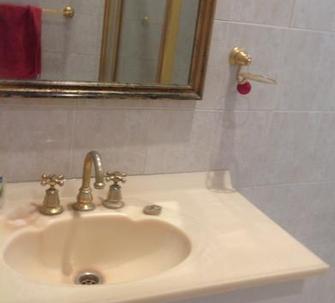 Bathroom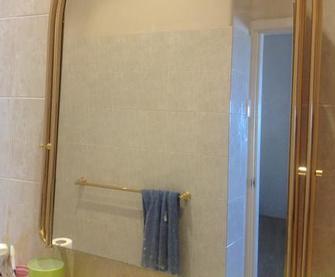 Bathroom 2
Testimonials
From: JHY Dunsborough
Ash Rabbitt from VIP Cleaning provides exceptional service and also performs to the highest standard when preparing properties for new tenants. His attention to detail and thorough approach to cleaning ensure that I can be confident every area of the property is presented in the best condition possible. It is a pleasure to recommend Ash to anyone looking for a professional cleaning service.
---
From: Brad, Dunsborough
Ash has been cleaning our holiday house for the last 12 months and does an outstanding job. He is always helpful and happy to help out with anything that we need done. Great service.
---
From: Julian Langworthy
Ashley from V.I.P. Cleaning has been working with us at Deep Woods Estate for over a year. I have always found him to be professional, thorough and very reliable and dont hesitate to recommend him and his cleaning service.
---
From: Robyn Blanchett
Right from the first moment we met Ashley from V.I.P Cleaning we knew he was the guy for us - he walked into our holiday house and looked straight up to the air conditioner vents in the ceiling to make sure they were clean! Very impressive indeed!
He manages the cleaning and maintenance of our holiday home business with a high level of efficiency and professionalism. Many of our guests comment on the quality of cleanliness in our house. He is a great communicator and does things on time every time.
I am extremely happy with his service and wholeheartedly recommend him.
---
From: Bunkers Beach House
Bunkers Beach House have had Ash at V.I.P. Cleaning to do the weekly clean for almost a year now!
All the staff love it when Ash has been, our wooden beach swept floors are sparkling clean as well as our bathrooms.
Ash is a reliable yet flexible cleaner, who gets the job done with a smile.
---
From: Claire and Steven Schwartz
We have been very pleased to have Ashley assist us with keeping our home to a high standard. Ashley has proven to be strong, reliable and thorough in his work and his services are excellent value for money. We would highly recommend him and V.I.P. Cleaning
---
From: Rachel, Stocker Preston Dunsborough
Our Property Management team have been using Ashley from VIP Cleaning for quite some time now and we are very happy with his services. His manner is friendly and professional and we are extremely satisfied with his quality of work and attention to detail. We would highly recommend Ashley to anyone without hesitation.
---
From: Diana from Dunsborough
We are very happy with Ash cleaning our house. He does a great job completing his work efficiently and thoroughly. Ash is easy to deal with and is always professional and friendly.
---
From: Ann Emery from Augusta
I had Ashley from VIP cleaning yesterday and was very pleased with his work. Will be using his services again...and again!! Thank you (30.07.14)
---